Category: Insurance
By Henry Hall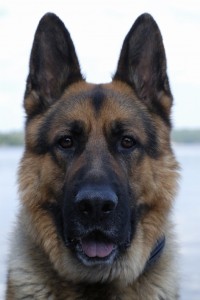 If you're trying to keep your rental occupied, it's pretty difficult to exclude renting to tenants with pets. Some industry studies show that landlords who exclude pets suffer vacancy rates as much as 4% higher than those who don't.
But having a pet-friendly rental can pose liability problems.
If one of your tenants has a dog that bites another tenant, you might end up with a law suit on your hands and possibly covering the damages for any injury to victims. In fact, dog bite incidents are so frequent they've almost become a legal specialty. While a dog's owner is initially liable for the actions of his pet, the landlord and property manager may be on the hook if:
it is reasonable to assume that the property owner or property manager should have known that a tenant's pet was vicious and did nothing about it, or
the property owner or property manager should have foreseen a problem and didn't take care of it, such as by failing to maintain a fence that enclosed an animal.
Another factor comes into play as well: Who has deeper pockets? If a tenant who owns a vicious dog is of modest means and doesn't carry sufficient renters insurance, lawyers will come after the property owner and property management company. At best, the owner and property manager will go to court and possibly be exonerated. At worst, they'll be hit with a judgment. In either case, time and money will be spent on mounting a defense.
Related: Five Landlord Liabilities That Might Surprise You
Make sure you have adequate liability insurance if you rent to tenants with pets. And speak with a lawyer to get advice on how to protect yourself and your tenants.
By Henry Hall, All Property Management
Losses from man-made and natural disasters in the U.S. during 2012 will exceed $140 billion. The most notable being Super Storm Sandy, which ruined thousands of New York and New Jersey rentals, both along the coast and inland.
Most landlords — with the aid of private and government insurance — will eventually recover. The prognosis for renters isn't so good. And their financial wellbeing could have easily been protected.
Industry studies show that nearly 100% of rental property owners are insured. Yet only about 40% of tenants voluntarily purchase — or are required — to have renters policies.
"I know it's a good idea," said a professional property manager responsible for over 300 single-family rental homes. "When new tenants sign their lease, I suggest they get insurance because their personal belongings are not my responsibility," she said. "But I don't make it mandatory."
Maybe she should. Increasing numbers of large property owners don't give renters an option.
The average person renting a two-bed room apartment has over $20,000 in personal property. A renter may not think they have much: a few clothes, a sofa they got off Craig's List, some dishes. But consider the replacement cost of an entire wardrobe, a smart phone, an iPad, a laptop computer, flat screen TV, X-Box game console, and even some old furniture. Moreover, what if the renter has a spouse and children? The costs could wipe them out.
Property managers and property owners have a stake in this too. A renter with a personal safety net is far more likely to maintain a lease agreement should he or she be victim of a fire, burglary or need temporary housing due to a disaster. Renters insurance covers these expenses. In some cases, for as little as $10 a month.
Owners with insured tenants also have higher operating income and tenant satisfaction. If a tenant with renters insurance causes, say, small damage to a unit, rather than getting in a dispute with the renter, or coming out of pocket to cover the cost of the repair, the landlord can be reimbursed by the tenant's insurance.
Due to climate change, experts say things will get worse in 2013 and beyond. There are going to be more — and more excessive — heat waves, droughts, floods and hurricanes. "Nowhere in the world is the rising number of natural catastrophes more evident than in North America," according to Munich RE, the worlds largest reinsurance company.
Protect your investments, whether you're a renter or owner. If you're a landlord, consider making renters insurance a requirement of occupancy. If you're a tenant, call an insurance agent or go online and find a policy that meets your needs and your budget.
By Tracey March
Given that the average house fire can cause thousands—if not tens or hundreds of thousands of dollars' worth of damage in mere minutes—fire prevention and safety should be a top priority for any landlord or property manager.
Fire departments in the United States responded to 370,000 home and apartment fires in 2011. In those fires, 2,520 people died and 13,910 were injured. They caused $6.9 billion in property losses.
The most common causes of residential fires are:
Cooking. Most residential fires—40 percent—begin in the kitchen. In 2010, cooking was involved in about 156,400 fires, which caused 420 deaths, 5,310 injuries and $993 million in property damage (see NFPA.org). Most kitchen fires start because of an unattended cook-top or oven. Many others start because items near a cook-top catch fire.

Smoking. Most smoking-related fires start when a lit cigarette catches upholstery or fabric on fire; smokers falling asleep with a lit cigarette, which then ignites furniture, is a common cause. Smoking is the leading cause of death from fire.

Heating. The second most common cause of house fires and the second most common cause of deaths from house fires, most heating-related fires occur in December, January, and February. Most of these fires are caused by portable space heaters.

Electrical. Most electrical fires are caused by lights and faulty wiring, electrical appliances, and extension cords.
What can you do to avoid a fire on your rental property? Here are some fire prevention and safety tips for your property:
Comply with the local fire code. The purpose of every fire code is to prevent fires and ensure that safety measures are in place in the event of a fire. It's there to help both you and your tenants. Consider having a local fire department inspector conduct a site visit.

Install and maintain fire alarms and smoke detectors. This is likely required by the local fire code. When a tenant moves out, check that all smoke detectors in the rental unit are working. Also consider installing smoke alarms with a 10-year lithium battery.

Schedule regular annual fire prevention and safety inspections. Be on the lookout for flammable materials near heaters and faulty wiring. Check clothes dryer vents for lint buildup. Inspect heating and venting systems, and fireplaces. If you have prohibited using grills on any balconies, make sure that there are no grills present.

Place a fire extinguisher in the kitchen of every unit. At every move-out inspection confirm the rental unit still has a fire extinguisher, and replace if necessary. Also replace fire extinguishers according to manufacturer's instructions.

Place fire ladders in the bedrooms of every non-ground level unit. While it is likely that fire-extinguishers are required by the fire code, fire ladders probably aren't. However, in the event of a fire, a fire ladder can prevent death or injury. If you do provide fire ladders, make sure they are still there at every move-out inspection.
There is only so much you can do in preventing a fire—your tenants also have a lot of control when it comes to preventing fires on your property. But you do have opportunities to educate them about fire prevention and safety. For example, it is surprising how many people don't realize that throwing water on a grease fire makes it worse, but it's easy to give them that information at the time they lease your property.
Consider providing your tenants with materials from organizations like the National Fire Protection Association (NFPA). The NFPA has several safety-tip pamphlets available online. These materials provide specific tips such as: keep cooking areas clutter-free, place Christmas trees away from heat sources and exits, and plug major appliances directly into wall outlets rather than using extension cords.
In addition, in the lease consider prohibiting certain activities, and requiring others:
Prohibit grilling on balconies. If you own an apartment building, don't allow your tenants to grill on balconies. Not only does drifting smoke from grilling annoy other tenants, grilling can cause fires.

Prohibit smoking inside your rental property. Smoking is a leading cause of fires and death. Prohibiting smoking in your rental will reduce the likelihood of a fire. It will also make your property easier to rent out (there will be no cigarette smoke odors) when your current tenant leaves.

Require tenants to report any electrical issues. As soon as your tenants are aware that there could be a faulty wiring issue, or other potential dangerous situation (such as a gas leak) they should notify you. Investigate all reports, and make repairs as necessary, using a properly licensed and qualified repair service.

Require your tenants to carry renters insurance. Less than half of all renters have renters insurance. However, more and more landlords are requiring renters to carry insurance, which would replace their personal items in the event of fire or theft. Policies cost about $250 to $300 a year. Your tenants might grumble if you require it, but they'll thank you if they ever need it.
There is no way to guarantee that you will never have a fire on your rental property. But there are several actions you can take to minimize the likelihood. These measures do require time and money, but they can save lives, prevent injury, and reduce property damages. They're worth it.
What fire prevention and safety measures do you follow?