Category: Landlord/Tenant Law
How do I identify and prevent my rental property from becoming a Breaking Bad nightmare?
Breaking Bad, the hit television series based Albuquerque, New Mexico, is in its final season.[1]?While many of us are sad to see this show end, I for one am grateful that my everyday life is not a Breaking Bad world of meth labs and drug dealers.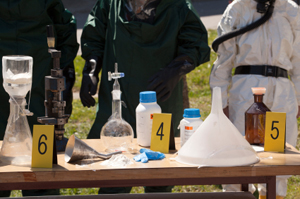 However, I am trying to not be naive. Meth labs are often set up in rental homes, so landlords and property managers are at risk of having their rental properties turned into methamphetamine production facilities. This is a big deal because the chemicals that are used to make meth are highly flammable and explosive. And meth residue is extremely toxic and considered hazardous waste. Once it is discovered, the property owner is responsible for cleanup, which can cost tens of thousands of dollars, and most insurance policies will not cover it. In addition, meth residue can permeate an entire building, which means remediating all affected units, losing rental income, and relocating residents.
Given the physical dangers and financial consequences of renters setting up meth labs in your rental home, I thought some meth guidance might be in order:
1) Identify:
What are signs my rental property is becoming a meth lab?
Certain ingredients are necessary to make meth. If you watch Breaking Bad, you might recognize some of them. When you see the list, you understand why it is ?so toxic and why it is good to spot these toxic residues:
Large amounts of cold, diet, or allergy pill boxes (over-the-counter ephedrine or pseudoephedrine)
Sheets or filters that are stained red or have a white, powdery residue.
Empty containers of anti-freeze, white gas, ether, or starting fluids.
Drain openers, freon, lye, paint thinner, acetone, or alcohol.
Ammonia or propane tanks, anhydrous ammonia (in coolers).
Camp stove fuel containers or other compressed gas cylinder.
Jars or bottles with rubber tubing attached.
To make one pound of methamphetamine, six pounds of hazardous, toxic waste is produced. Besides ending up in the walls, floors, HVAC system, carpet and other places, some of the waste is often dumped on the ground, so also look outside for dead grass or plants, and stained soil.
2) Prevent:
How can I prevent my rental from becoming a meth lab?
Screening your tenants is and critical. People who cook meth tend to end up in rentals that are self-managed and do not have a standardized tenant screening procedure. So make sure to:
Have a solid tenant screening system in place, or hire a property management company?that does.
Call previous landlords to confirm that your applicant was a good tenant in the past (make sure the phone number you have is to the actual landlord, and not someone pretending).
Check employment references, and verify income. Follow up if your tenant pays for rent in cash.
Include in your lease agreement that there will be regular inspections (with the proper 24- or 48-hour notice, as required by state law. Regular inspections may deter someone who is engaged in illegal activities.
Let the neighbors know you are the property owner, and that if they notice anything suspicious you'd appreciate a phone call to either yourself or your property manager.
3) Disclosure:
Should I let new tenants know that the unit was previously contaminated?
The answer depends on which state you live in. Scripps Howard news service examined state meth disclosure laws in 2012 and found that seventeen states require property owners to tell renters about prior meth contamination, although several of those states waive that requirement if the meth residue has been officially cleaned up.
One more warning for rental property owners: if you are planning on expanding your rental property inventory, make sure you are confident that any properties you purchase were not used as meth labs in the past, because as soon as you own it, you become liable for the cleanup. During due diligence, if you have any suspicions, consider checking with the local police department, and have the property tested during the inspection. If you find suspicious residue, you can even test it yourself with a ten-pack meth residue test kit from Amazon.com for about $30. If you get a positive result, that $30 would be money well spent.
Have you had any Breaking Bad experiences with your rental property?
Are you looking for a local property manager expert?
As always, the information provided here is just that–it is for informational purposes only and is not legal advice. If you have any particular questions or issues, please consult an attorney.
By Tracey March
---
[1] For those who don't follow it, Breaking Bad is about a high school science teacher (played by Brian Cranston) turned methamphetamine cooker and dealer to provide additional income for his growing family when his cancer treatments start eating up his savings.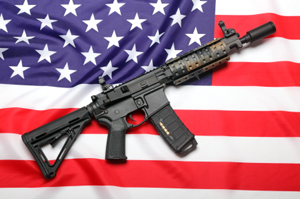 By Tracey March
Every day in our country about 289 people are shot, some deliberately and some by accident. A gun in the home is 22 times more likely to be used to kill or injure someone in a domestic murder, suicide, or accident than to be used in self-defense. (From the Brady Campaign to Prevent Gun Violence.)
Given these troubling statistics, many landlords and property managers have been wondering if their property rights allow them to limit gun ownership in their rental properties without violating the Second Amendment right to bear arms. The answer is yes. The Second Amendment is a limit on government power, not a limit on private citizens. And if a private citizen landlord wants to ban guns in his or her rental properties, there is no Second Amendment violation.
Gun owners who are told they can no longer keep their guns may claim they are being discriminated against, but they will find no support in fair housing laws as gun owners are not considered a protected class under those rules.
However, if you do want to limit or prohibit firearms on your rental property, implementing and enforcing those policies could be difficult. Landlord tenant law requires you to wait until the end of each tenant's lease and include the limit or ban in the new lease or in a set of House Rules that your tenants sign when they renew.
And what if you suspect your tenants are keeping a firearm in a rental unit, in violation of your established policy? You might have a hard time verifying that a gun is being stored on the premises because state privacy laws may prevent you from doing an inspection. However, if you do have proof of a violation, and your tenants have agreed in the lease to abide by your policy, you can initiate an eviction.
Finally, a limited number of states, like Minnesota, have enacted laws that prohibit landlords from limiting tenants from owning firearms, so if you are thinking about limiting or banning firearms on your rental property, make sure that doing so won't violate your state's laws.
As always, the information provided here is just that–it is for informational purposes only and is not legal advice. If you have any particular questions or issues, please consult an attorney.
By Henry Hall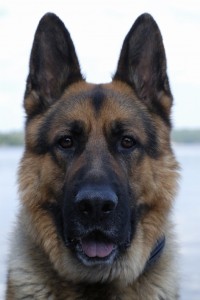 If you're trying to keep your rental occupied, it's pretty difficult to exclude renting to tenants with pets. Some industry studies show that landlords who exclude pets suffer vacancy rates as much as 4% higher than those who don't.
But having a pet-friendly rental can pose liability problems.
If one of your tenants has a dog that bites another tenant, you might end up with a law suit on your hands and possibly covering the damages for any injury to victims. In fact, dog bite incidents are so frequent they've almost become a legal specialty. While a dog's owner is initially liable for the actions of his pet, the landlord and property manager may be on the hook if:
it is reasonable to assume that the property owner or property manager should have known that a tenant's pet was vicious and did nothing about it, or
the property owner or property manager should have foreseen a problem and didn't take care of it, such as by failing to maintain a fence that enclosed an animal.
Another factor comes into play as well: Who has deeper pockets? If a tenant who owns a vicious dog is of modest means and doesn't carry sufficient renters insurance, lawyers will come after the property owner and property management company. At best, the owner and property manager will go to court and possibly be exonerated. At worst, they'll be hit with a judgment. In either case, time and money will be spent on mounting a defense.
Related: Five Landlord Liabilities That Might Surprise You
Make sure you have adequate liability insurance if you rent to tenants with pets. And speak with a lawyer to get advice on how to protect yourself and your tenants.