Category: Tenant Screening
How do I identify and prevent my rental property from becoming a Breaking Bad nightmare?
Breaking Bad, the hit television series based Albuquerque, New Mexico, is in its final season.[1]?While many of us are sad to see this show end, I for one am grateful that my everyday life is not a Breaking Bad world of meth labs and drug dealers.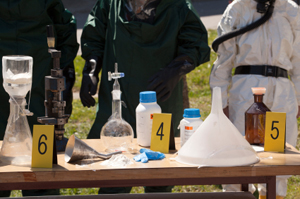 However, I am trying to not be naive. Meth labs are often set up in rental homes, so landlords and property managers are at risk of having their rental properties turned into methamphetamine production facilities. This is a big deal because the chemicals that are used to make meth are highly flammable and explosive. And meth residue is extremely toxic and considered hazardous waste. Once it is discovered, the property owner is responsible for cleanup, which can cost tens of thousands of dollars, and most insurance policies will not cover it. In addition, meth residue can permeate an entire building, which means remediating all affected units, losing rental income, and relocating residents.
Given the physical dangers and financial consequences of renters setting up meth labs in your rental home, I thought some meth guidance might be in order:
1) Identify:
What are signs my rental property is becoming a meth lab?
Certain ingredients are necessary to make meth. If you watch Breaking Bad, you might recognize some of them. When you see the list, you understand why it is ?so toxic and why it is good to spot these toxic residues:
Large amounts of cold, diet, or allergy pill boxes (over-the-counter ephedrine or pseudoephedrine)
Sheets or filters that are stained red or have a white, powdery residue.
Empty containers of anti-freeze, white gas, ether, or starting fluids.
Drain openers, freon, lye, paint thinner, acetone, or alcohol.
Ammonia or propane tanks, anhydrous ammonia (in coolers).
Camp stove fuel containers or other compressed gas cylinder.
Jars or bottles with rubber tubing attached.
To make one pound of methamphetamine, six pounds of hazardous, toxic waste is produced. Besides ending up in the walls, floors, HVAC system, carpet and other places, some of the waste is often dumped on the ground, so also look outside for dead grass or plants, and stained soil.
2) Prevent:
How can I prevent my rental from becoming a meth lab?
Screening your tenants is and critical. People who cook meth tend to end up in rentals that are self-managed and do not have a standardized tenant screening procedure. So make sure to:
Have a solid tenant screening system in place, or hire a property management company?that does.
Call previous landlords to confirm that your applicant was a good tenant in the past (make sure the phone number you have is to the actual landlord, and not someone pretending).
Check employment references, and verify income. Follow up if your tenant pays for rent in cash.
Include in your lease agreement that there will be regular inspections (with the proper 24- or 48-hour notice, as required by state law. Regular inspections may deter someone who is engaged in illegal activities.
Let the neighbors know you are the property owner, and that if they notice anything suspicious you'd appreciate a phone call to either yourself or your property manager.
3) Disclosure:
Should I let new tenants know that the unit was previously contaminated?
The answer depends on which state you live in. Scripps Howard news service examined state meth disclosure laws in 2012 and found that seventeen states require property owners to tell renters about prior meth contamination, although several of those states waive that requirement if the meth residue has been officially cleaned up.
One more warning for rental property owners: if you are planning on expanding your rental property inventory, make sure you are confident that any properties you purchase were not used as meth labs in the past, because as soon as you own it, you become liable for the cleanup. During due diligence, if you have any suspicions, consider checking with the local police department, and have the property tested during the inspection. If you find suspicious residue, you can even test it yourself with a ten-pack meth residue test kit from Amazon.com for about $30. If you get a positive result, that $30 would be money well spent.
Have you had any Breaking Bad experiences with your rental property?
Are you looking for a local property manager expert?
As always, the information provided here is just that–it is for informational purposes only and is not legal advice. If you have any particular questions or issues, please consult an attorney.
By Tracey March
---
[1] For those who don't follow it, Breaking Bad is about a high school science teacher (played by Brian Cranston) turned methamphetamine cooker and dealer to provide additional income for his growing family when his cancer treatments start eating up his savings.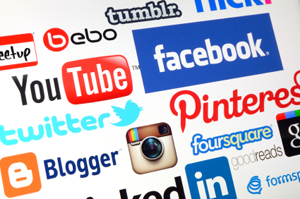 By Tracey March
Landlords and property managers are using social media for many reasons, including resident retention. You might stay in touch and communicate with tenants using your Twitter and Facebook business accounts, posting useful information about upcoming maintenance and repairs, links to useful websites, and reminders.
But have you considered using a social media review as part of your tenant screening process? Social media can provide all sorts of useful information about potential tenants, and can be particularly useful for confirming information on their rental applications. However, you do need to use it appropriately. Here are some important points to remember:
Potential tenants may accuse you of violating their privacy if they find out you did a little social media research. However, if their accounts are public, you are allowed to look at them. Just make sure that if you do a social media review for one tenant, you do it for all.
Sometimes what you read on the Internet isn't true–shocking, we know. Remember that some people have a "social media persona" (remember Manti Te'o's fake girlfriend?) which does not reflect accurately how they would be as tenants.
You could be exposing yourself to fair housing complaints if your research reveals your potential tenants or their family and associates are members of a protected class and you don't offer them the rental unit. However, if your reasons for selecting different tenants are fair, nondiscriminatory, and well-documented, and you applied your screening requirements uniformly, you should be protected. Some experts suggest hiring a third party for social media research to filter out the information you shouldn't be considering. Remember that in your state there might be additional protected classes to consider.
Once you learn something about a potential renter, you can't unlearn or unsee it. You may disagree with a person's political beliefs or life choices that have nothing to do with whether or not they will be a good renter, so think about whether you'll be affected by that information.
Have you used social media to pre-screen potential tenants? Do you have any advice or words of warning?
As always, the information provided here is just that–it is for informational purposes only and is not legal advice. If you have any particular questions or issues, please consult an attorney.
In the old days when you needed to find a good tenant you called the local newspaper and spoke to a sales rep who'd help you craft a catchy phrase or two for a listing in the classifieds. Hardly any renters are reading the paper nowadays, so we landlords are on our own.
Below are my thoughts on how you can become an effective Craiglist marketer. While I use Craiglist a lot because it works well for property management in Los Angeles, Ventura and Santa Barbara, California, the tips I share below apply to other social media as well.
To compose an effective Craigslist ad you must put yourself in the shoes of a potential tenant. If they go to Craigslist in a mid-size city they will be faced with hundreds of new rental postings each day. If they live in a metropolitan area like Los Angeles, this can reach thousands. There is no way a prospective tenant will sift through that many listings to find your property. Therefore, there are two requirements for successfully writing a Craigslist ad. The first is easy, you have to renew the ad as often as Craigslist allows in order to stay on top of the pile. The second is to write an ad with a lot of search terms (aka keywords). Prospective tenants enter specific items they are looking for in the search box and if you are lucky they will make it through 30-40 ads. Being in the top 30-40 ads of a search results page will determine if you wrote a successful ad.
Below are keyword categories related to location that I would highly recommend including in your ad:
Neighborhood

A local college or school if one is nearby

Nearby parks

Beaches, lakes, recreation areas

Shopping

Downtown

Restaurants
And here are some keywords related to the condition of the rental and its amenities to include:
Granite counters
Hardwood floors
Tile
New carpet
New paint
Remodeled
House
Patio, yard, balcony, fireplace
View
Large
Bright
Also, you should always use the word "Pets" if you allow them in your rental. Simply checking the "pet friendly" box in Craigslist isn't good enough. Also, list nearby transportation such as subways, buses and trains.
Here's an example of a poorly written ad:
Nice 2 bedroom 2 bath property located close to everything. The property was upgraded and has many amenities. Owner pays water and trash. Ready now. Available for 2,000/mo.
Here's an effective ad:
Large remodeled 2 bedroom 2 bath house located in West Beach. Close to downtown, shopping and restaurants. The unit features a fireplace, large yard with patio, new paint and hardwood floors. Small pets ok. Available now for $2,000/mo.
Notice the liberal use of search keywords which I underlined above. The difference between these two ads might initially seem minimal, but the results they produce are substantial. The second ad was written with 16 keywords that tenants search for.
This is one of the reasons I think most people who want to rent out their homes benefit by having a professional property manager. A few simple techniques learned over time can save a lot of money. Maybe in another post I'll discuss how to screen out the good potential tenants from the bad ones in the dozens of replies good ads get on Craigslist. In the meantime, remember that each day a property sits vacant represents lost revenue. And the benefits of being free of the stress of owning a vacant rental home are priceless.
Justin Egerer owns Sandpiper Property Management, a full service property management company whose portfolio includes single-family homes, apartments, condos and commercial real estate in Santa Barbara, Ventura and Los Angeles, California.