Contacting Property Manager...
APS Realty Group

2513 Neudorf Rd.
Clemmons, NC 27012

Types of Properties We Manage:

- Single Home/condo (up to $300K)
- Single Home/condo ($300 to $500K)
- Single Home/condo ($500K to $1M)
- Single Home/condo (over $1M)
- Multi-Family (2-4 units)
- Multi-Family (5 -19 units)
- Multi-Family (20-99 units)
- Multi-Family (100+ units)
- Other Associations
- Retail (Up to 9,999 sqft)
- Retail (10K -100K sqft)
- Retail (100K+ sqft)
- Office (Up to 9,999 sqft)
- Office (10K -100K sqft)
- Office (100K+ sqft)
- Warehouse (Up to 100K sqft)
- Warehouse (100K+ sqft)
- Manufacturing (Up to 100K sqft)
- Manufacturing (100K+ sqft)
- Parking Garage
- Biotech/Mission-Critical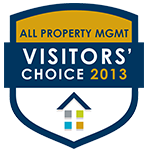 APS Realty Group rents properties quickly, we have a waiting list of professional tenants and do not require upfront monies. We offer services in new developments, sales, rentals and commercial properties. Call us today.
In addition to property management our company offers general brokerage services such as acquisition and disposition of property, land, and investment real estate. We can also provide consulting services regarding development and purchasing. APS Realty Group is able to provide any of these services, whether for Single Family, Condo, Multi-Unit, Retail, Office, Medical, or Laboratory.
No Upfront Monies Required.
Bilingual Staff
We Have a Waiting List of Professional Tenants
Meet With Potential Renters At Your Investment Property
Provide Unsurpassed First Class Service To Our Property Owners & Tenants.
Create Value Based on Lasting Client & Tenant Relationships.
Achieve The Highest Level of Tenant Satisfaction & Retention.
Combine Our Thorough Industry Knowledge With Our Business Acumen.
Improve Property Value & Increase ROI For Property Owners.
Extraordinary Marketing Strategy.
Mobile Access to Property Information.
Tenant Screening: Criminal Background Check /Credit Check /Sex Offender Check.
Represent Owners In Court (No Additional Cost)
Network of Attorneys That Assist APS Realty Group.
Continual Certified Public Accountant Review of Financials.
Reduced Maintenance Costs.
Management Of All Maintenance & Emergency Services (Actual Maintenance Work Is A Separate Cost To The Owner).
Electronically Transfer Owner Draws With Transfer Notification.
Provide Owners With Real Time Online Access To Reports/Ledgers/Property Financial Statements - Available 24/7.
Scan Invoices & Documents For Owner Review.
Digital Document Archiving.
Involvement With Any Potential Buyers, Bank Refinancing, Etc.
E-file Year End 1099's.
Bonded.
Insured.
Mutliple Listing Strategy.
Signage Strategy.
Photo Marketing Strategy.
Internet Marketing Strategy.
Direct Mail Marketing Strategy.
Mobile Marketing Strategy.
Online Classified Ad Marketing Strategy.
Listing Syndication Marketing Strategy.
Agent to Agent Direct Marketing Strategy.
Digital Archiving of Home Photographs.
We Can Help Reduce Owner Liability.