Contacting Property Manager...
Azari Property Management - North Bay

521 Gough Street
San Francisco, CA 94102

Types of Properties We Manage:

- Single Home/condo (up to $300K)
- Single Home/condo ($300 to $500K)
- Single Home/condo ($500K to $1M)
- Single Home/condo (over $1M)
- Multi-Family (2-4 units)

We manage your property the same as we manage ours! We will act as though we are the owner and we will make sure that with our 24/7 toll free emergency hot line, we are on top of any inquiry by your tenant. We can also take care of your property in your absence, if you need a temporary /short term property manager. Your net rent income is direct deposited in your bank account on the 3rd business day of the month. Cost is, $150.00 set up fee and monthly property management fee: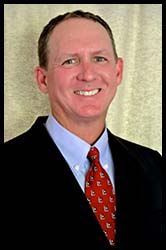 Do you have, or expect to have a vacancy? Azari Property Management has the resources and experience to lease your property to qualified tenants fast.
About Mark Machado
Mark is a native Northern California resident who lived in the East Bay and Sacramento areas before moving to Marin County in 1994.
Mark has become an integral part of the San Anselmo community serving as President of the San Anselmo Baseball Association for two years in addition to eight years of coaching with the league. He is currently a commissioner on the San Anselmo Parks and Recreation Commission as well as a member of the Drake High School Athletic Committee. Mark has continued his baseball coaching up to the high school level as the head coach of the Drake High Frosh Baseball Team for the 2012 and 2013 seasons.
Mark began his real estate career doing sales and residential leasing in the Sacramento area before transitioning to a career in the insurance industry where he worked for 15 years in San Francisco.
Mark returned to the Real Estate industry with The Azari Group in September of 2013 to become part of the North Bay team and help the company expand into the Marin County area. He hopes to use his knowledge of the Marin area to help expand the services of The Azari Group into the Marin County area.
Property Management Services
Marketing Survey:
First, rent surveys are done to ascertain competitive market rents in any particular location. Setting the right rent will attract the best, most qualified number of prospective tenants so that you can enjoy stable income and low turn-over.
Advertising:
Azari Property Management markets vacancies by whatever means that have proven effective for that property, from:
Ads in the print media.
Ads on major search engines, online classifieds and of course, on the Azari Property Management Web site. We advertise properties on over 25 websites to ensure all our properties reach the most potential tenants possible.
Most importantly, and often over-looked, eye catching signs and banners are affixed on the property itself.
Screening Process:
Azari Property Management views tenant selection as one of our most important functions. Specially designed Azari Property Management applications are handed out during showing appointments to all interested prospects. Prospects can also obtain an application at our office or through our website. The ease to apply has increased the numbers of applications we receive as well as sped up the processing time. Once a completed application is received in our office, the application is screened for credit, rental and/or ownership references, and income.
Lease Signing:
Once accepted, the prospective tenant signs a lease which has extensive safeguards for the property owner and complies with all local and state laws. The tenant must provide a security deposit and first month's rent in certified funds before a lease is signed and the keys turned over.
Accounting, Financial Reporting:
Once the new tenant has signed the lease and funds are collected, a full accounting is made and a distribution is made to you.