Contacting Property Manager...
CGA Property Management

2100 Marconi Ave.
Sacramento, CA 95821

Types of Properties We Manage:

- Single Home/condo (up to $300K)
- Single Home/condo ($300 to $500K)

Welcome to CGA Property Management
Hello and thank you for visiting our website! We pride ourselves on providing unparalleled service and look forward to developing a long-term relationship with you.
Our local expertise and over 20 years of experience will benefit you in every aspect of owning your Real Estate Investment. From expert tenant screening to 24-hour maintenance and repair, you will find that CGA is the best Property Management Company in the business!!!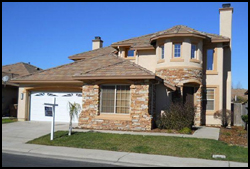 Renting out your home?
One of the most important aspects in being a successful landlord is to find and place the right tenant. When we recommend a tenant for your home, you can be sure they have passed our rigorous but fair screening process.
Why Choose CGA Property Management?
You don't just get one agent; you get our whole staff of 18!
We are Family Owned
We always answer the phone
No "hidden fees"
You will not receive any surprise maintenance bills, we always contact the property owner when we receive a maintenance call
We can be contacted 24/7 for maintenance emergencies
You are welcome to use your own contractor or we have a list of licensed and insured contractors that we have built strong relationships
We only charge for monthly management when we are actively managing and we do not charge until we find and place a tenant
Our experience
We believe one of the most important requirements for you to be a successful landlord is to hire an experienced property manager. From choosing the right tenant, to coordinating repairs, we have spent the last 20+ years developing better ways to quickly and smoothly handle all aspects of property management.
When a property is vacant, we charge a one-time leasing fee of 45% of one month's rent to find and place a qualified tenant. This fee is guaranteed for the term of the lease which is generally one year. Our monthly management fee is lower than most, especially for the service you receive. Contact us to discuss your property and we will give you a free quote.
Tenants pay rent directly to CGA and call us when maintenance issues arise. Our maintenance staff is available 24-hours per day, seven days a week in case emergencies arise. The owners of CGA personally oversee the management of each home in our portfolio. The CGA office staff is always available to assist you. We know your success lies in our ability to make sure your property is well cared for and the rent is paid on time.
Moving Forward
If you are interested in moving forward the first step is contact us. After we discuss your property and your situation we can set a time to meet at the property so we can discuss what needs to be done to bring the property to "rent-ready" condition and we can also discuss a good rent to start advertising. You can complete the repairs or we can help you get them done. Once the property is ready we will begin advertising your property and you will be on your way to becoming a successful landlord!
Thank you for considering CGA Property Management and we look forward to working with you!