Contacting Property Manager...
Del Val Property Management LLC

81 Lancaster Avenue
Suite 218
Malvern, PA 19355

Types of Properties We Manage:

- Single Home/condo (up to $300K)
- Single Home/condo ($300 to $500K)
- Single Home/condo ($500K to $1M)
- Single Home/condo (over $1M)
- Multi-Family (2-4 units)
- Multi-Family (5 -19 units)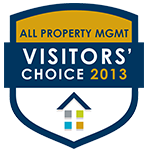 Del Val Property Management LLC is a FULL SERVICE residential property management company serving Philadelphia and western suburbs. We advise real estate investors how to build wealth and financial security through hassle-free ownership of investment real estate with our "Total Residential Property Management Program." This proven management system allows owners to enjoy the financial benefits of cash flow, tax savings, and wealth creation. All this while it GUARANTEES you will never receive a late night emergency call, deal with a lengthy eviction proceeding or ever have to interact with an irate tenant. ALL this for less than $3.48 per day!
Our "In House" approach to residential property management is effective in ensuring both our clients and tenants needs are exceeded at all times. Del Val offers skilled and licensed professionals to meet the needs of your property and tenants. Our staff includes property managers, leasing agents, construction supervisors and skilled tradesmen.
Del Val is based on a core belief of honesty, integrity and client satisfaction. We offer clients a level of service, response time, and open communication that we believe no other firm can match.
Couple this with our highly skilled sales, administration and management staff and you have a winning partnership.
Del Val fully understand the needs and "bottom line" approach of property investors. The owners of Del Val are also investors in single-family and multi-family real estate. Our extensive and valuable services allow you the investor your freedom to do what you love most in life, whether it is grow your business by looking at new deals or spending time with family.
The whole idea of owning investment real estate is to make money without hassles. We take care of the hassles for you....
OUR SERVICES
Del Val provides property management services to third-party owners for their real estate portfolios, from a single rental house to large multi-housing complexes. With Del Val's extensive experience in the management of our own investment assets, we are able to provide our clients with a complete management service.
Our SERVICES Include the following:
"No Hassle" Full Service Property Management
Exclusive Lease Only Services
Maintenance Services
Property Maintenace and Seasonal Services
Large Rehab and Remodeling Projects
Real Estate Sales
Investor Services
Private Lending PowerPoint Presentation Kit
Seller Presentation Kit
Comparative Rental Analysis ("CRA")
Eviction Services
Rental Licenses and Certification
One-on-One Real Estate Investing Consulting and Mentoring Program