Contacting Property Manager...
Du'Bose Realty Group

Detroit, MI

Types of Properties We Manage:

- Single Home/condo (up to $300K)
- Multi-Family (2-4 units)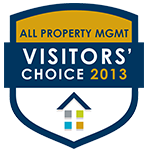 Thank You for your interest in Du'Bose Realty Group, LLC
for your property management needs. We sincerely believe that our services exceed that of any other property management company in the metropolitan Detroit area. We're large enough to get the job done right, and expeditiously, but small enough to give you that personal attention!! Allow us to make your rental home ownership easy, and enjoyable~
Du'Bose Realty Group is licensed with the State of Michigan, and is a Full Service Property Management company servicing Detroit, and its surrounding areas~ We Manage Single Family Homes; Flats; Apartment Buildings; Condominium and Cooperative Associations, and will market your vacant units on our Saturday morning radio show "House Hunters with DuBose Realty Group". Whether you have 1 property or 401 properties, we can help! We are Affordable and Reliable, and Our Goal is to Make Your Experience as a Landlord Easy and Worry Free!
Our services include, but are not limited to, aggressive marketing of your property to attract tenants; frequent open houses at your property; tenant screening; rent collection; 24/hour maintenance services; thorough inspections; eviction services, and much more! We specialize in all tenant placement ... working families, Section 8, and others~ We are here to serve YOU!
Our goal is to provide you with the very best services possible in order to make this pleasurable and problem-free experience for you. Our Specialities include, but are not limited to:
Property Management
We manage properties in Detroit, and in the suburbs surrounding Detroit.
We manage multi-family, single-family, condo and coop associations
Our advertising includes featuring your home on our webpage, radio commercials, newspaper ads, 24/hr Rental hotline, signage at the property, several large billboards in and about the City, signage in the local malls. We advertise with Section 8, and more! We pride ourselves on our advertising!
Thorough Tenant Screening and Selection
Rent & Security Deposit Collection
Monthly Accounting Reports
Tenant Issues (Move-ins, Tenant Inquiries, Maintenance, Move-outs, Evictions)
24 hr Comprehensive Maintenance Administration Program
Property Inspections
Residential & Commercial Sales
We are Licensed Real Estate Brokers and Agents, therefore, should you want to sell your portfolio, we can help you in that arena as well!
Proud Board members of the Detroit Association of Realtors
Real Estate Sales
Real Estate Investment Consultation & Evaluation
Complete MLS Services