Contacting Property Manager...
Elm Grove Companies
440 Hanover Street
Manchester, NH 03104
Types of Properties We Manage:
- Multi-Family (5 -19 units)
- Multi-Family (20-99 units)
- Multi-Family (100+ units)
Welcome to Elm Grove Property Management. EGPM is a full service company specializing in the management of commercial assets, multi-family portfolios, condo associations and REO's in the State of New Hampshire. We currently have offices located in Manchester, Pittsfield, Franklin, Laconia and the Seacoast. We offer a full range of services, as well as a la carte options, such as re-rental services and property maintenance. Our company employs a full maintenance team capable of handling any property maintenance issue or unit turnover projects.
Our team is comprised of professionals with many years of experience managing large commercial and multi-family portfolios in some of the countries most dynamic markets, including Florida and Massachusetts. Our clients benefit from our aggressive, bottom line focused management style and our ability to thoughtfully analyze assets from a top down perspective.
Our Services include but are not limited to: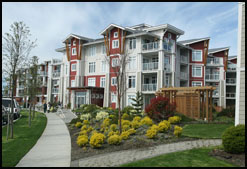 Rent Manager Software - EGPM utilizes Rent Manager Software for the tracking of all resident and owner accounts. Rent Manager offers professional reporting solutions to accurately track property trends, resident accounts and accounts receivable. Owners can opt to have access to view information for their own accounts for a small monthly fee.
Marketing & Leasing - Our team of creative marketers are always thinking up and implementing great ideas to attract the perfect residents to our apartments. Our marketing philosophy is simple; Optimize qualified traffic through targeted marketing at the most economically feasible rates. Our marketing and advertising toolbox includes print and web advertising, social media, direct mail, building signage, Multiple Listing Service (MLS), word of mounth, referrals and guerilla marketing campaigns.
Rent Collections - EGPM will proactively collect rents. We routinely make phone calls, deliver notices, go door to door and enforce late fee requirements to ensure strong rent collections. In the rare event that we cannot work with a tenant to catch up on past due rent, we will facilitate the legal process on your behalf.
Resident Management - The best property management is futile without strong resident management. Our team will build effective resident relationships in an effort to promote cooperation and long term tenancy.
Reporting - As an client, you will want to know how well your investment is working for you. At EGPM, we will prepare monthly financial reports to include, profit and loss statement, resident delinquency and property rent roll. We will look forward to reviewing this information with you and helping you make sound decisions regarding the future of your investments.
Bookkeeping - EGPM offers full service bookkeeping to include accounts receivable, accounts payable, financial reporting and year end tax preparation coordination. Our process allows for regular checks and balances, ensuring accurate and timely reporting of information.
Risk Management - We will limit risk of lawsuits and fines by regularly inspecting client assets and keeping clients aware of risk issues. We will coordinate with local housing authorities, building departments and governmental agencies to ensure a timely response to inspection reports, code violations and other time sensitive requests. We will thoroughly review tenant applications to ensure the best possible candidate. In general, we will manage your properties as though we own them and work with diligence to protect you and your investment.
Contact us to day to discuss your Management needs.