Contacting Property Manager...
First Class Realty

38730 N. Deep Lake Road
Lake Villa, IL 60046

Types of Properties We Manage:

- Single Home/condo (up to $300K)
- Single Home/condo ($300 to $500K)
- Single Home/condo ($500K to $1M)
- Single Home/condo (over $1M)
- Multi-Family (2-4 units)
- Multi-Family (5 -19 units)
- Multi-Family (20-99 units)
- Multi-Family (100+ units)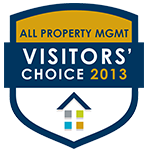 We take care of everything
When you choose our services, you get much more than a management company. We will be there for you as trusted advisers, consultants and teammates with one goal in mind-to use our extensive knowledge, experience and passion to make your life easier and bring out the best in your property.
We take everything you don't want to deal with out of your hands, assist you in streamlining expenses and offer you efficient tools in addition to our productive helpful staff. Our award-winning property management software and our staff are set up to make your property run as simply and stress-free as possible.
Our team works to preserve and enhance the value of every home we manage. With our services, you know that everything from budgets to repairs is managed with your best interests in mind. When you choose our services, you have chosen a partnership that you will value.
Marketing & Advertising
24-hour rental hotline
Yard signs (if appropriate)
Free rental analysis
Multiple online ad sites
No up-front fees
Weekend showings
Advertised on over 350 internet sites
A licensed Realtor at every showing
Professional quality advertising photos
MLS listing
Craigslist ad posting
Tenant Screening & Placement
Credit check
Employment/income verification
Online rental applications available
Owner approval of tenants
Rental history verification
Eviction history check
Terrorist check
No lease preparation fees
Criminal background check
Property Care
24/7 on-call service
Discounted vendor network
Free inspections
No mark-up on repairs
Vendors licensed, bonded and insured
Total renovations
Regular interior inspection including photos
Regular exterior inspection including photos
Professional property management software
Rent Collection & Financial Reporting
Late payment collections
Monthly statements
Budgeting assistance
Computerized accounting
Direct withdrawal of rent
Direct deposit
Year-end reporting
Direct deposit
Evictions
Coordination of evictions
Collections proceedings
Network of eviction specialists
Court representation
Eviction legal assistance
Lease enforcement
Final inspections
Additional Services
Investment evaluation
Home sales
REO management
Maintenance Services
Preservation Services
In house vendors
In house HVAC tech
In house mold services
Rent to own options
Renovations
Testimonials
"I cannot say enough about how great Jeremy was to work with. Leaving our house in his hands to watch over while we lived abroad for 1.5 years we never worried. His property management skills are excellent. We were alerted immediately on repairs needed to the home as well as provided terrific quarterly reports along with photos to show us the state of our home. We returned in January to our house looking just like we left it. " Amanda Stubblefield - Lake Bluff, IL
"Jeremy has been my property manager for some years now. I highly recommend Jeremy for all of your Real Estate needs. He takes care of all my repairs, vacancies and rent collection. I also believe that he has reduced my stress load by managing the property and at the same time increased my income from the property. I feel very fortunate to have Jeremy as my property Manager " Mike Bravos - Northshore, IL.
"I have worked with Jeremy since 2010 when I relocated to another country and Jeremy started to help me with my house rental. He has done an excellent job from finding a good tenant, helping me with contract, quarterly checking, and house repairs. He is responsible and reliable. I am glad to be working with him and would highly recommend if you have similar need." Julie Wu - Buffalo Grove, IL.