Contacting Property Manager...
gkhouses
1701 Oxmoor Rd
Birmingham, AL 35209
Types of Properties We Manage:
- Single Home/condo (up to $300K)
- Single Home/condo ($300 to $500K)
- Single Home/condo ($500K to $1M)
- Single Home/condo (over $1M)
- Multi-Family (2-4 units)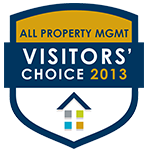 The gkhouses team appreciates your interest in gkhouses as your property manager. Recently, many people have found that gkhouses was the solution they needed when they couldn't sell their home, didn't like managing their own properties or when they were tired of dealing with their current property manager.
There are many excellent property managers in the Birmingham Metro Area and choosing the right one can be a stressful decision. We are not the right fit for every client, so we feel this is a decision best made together. We are excited to educate you on our professional property management team and management philosophies.
Having confidence in our history, and therefore, our future is also very important. Our team began operating in the Birmingham Real Estate market in 2005. We began buying, fixing, flipping and wholesaling homes through HomeVestors Inc franchises. In 2008, when the real estate market slowed, we changed directions and began looking to share the education gained from our experiences of buying over 500 homes. When we were unable to identify a company that we felt confident in managing our portfolio, we decided to start Golden Key Property Management, now known as gkhouses. Since then, we have grown a management portfolio of over 775 properties servicing more than 300 owners. These properties range from low/moderate income to high income housing throughout the Birmingham Metro Area and all of the owners benefit from our previous experiences and the wide range of homes we manage.
At gkhouses, our passion is residential property management. Our clients trust us for a few main reasons:
Accounting: We believe in the highest levels of detail, accountability and trust.
Systems & Processes: We believe in efficiency and have developed the most comprehensive set of checks & balances.
Communication: We believe in keeping our tenants and owners constantly informed.
The gkhouses team would like to thank you again for the opportunity to discuss our property management services with you.