Contacting Property Manager...
gkhouses

1701 Oxmoor Rd
Birmingham, AL 35209

Types of Properties We Manage:

- Single Home/condo (up to $300K)
- Single Home/condo ($300 to $500K)
- Single Home/condo ($500K to $1M)
- Single Home/condo (over $1M)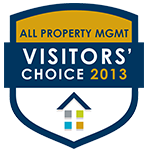 The process of renting out your house can be overwhelming at times.
Thinking through all of the most important issues is critical.
Things like:
Understanding the market rent for your property
Marketing to find the best tenants
Careful underwriting processes to keep the bad tenants out
Handling maintenance calls
Dealing with the possibility of delinquent tenants
Making sure you don't violate Fair Housing Laws
The list could go on.
Our job is to handle those issues for you and keep you from the hassle of dealing with tenants and the occasional leaky faucet.
Our pricing structure is simple as well. We have three packages for you to choose from that fit a variety of different needs.
Silver Package - $65 per month with 1 month''s leasing fee
Gold Package - $115 per month with 1/2 a month's leasing fee (minimum of $500)
Platinum Package - $140 per month with a $250 leasing fee
Fill out the form here on All Property Management and we''ll have someone get in touch and explain the different options.
A little bit more about us:
We are Birmingham's largest and most diverse property manager. Over 450 owners trust us with 1,100 houses in Birmingham and surrounding areas.
We have found that owners trust us for three main reasons:
Communication - We know that owners appreciate and expect solid lines of communication with their property manager. That's why we have two dedicated staff who only handle owner communication. It's important to you and it's important to us.
Uncomfortable Transparency -This ties into a core value we have at gkhouses - Integrity. And we go beyond normal industry standards and share more 'insider' information about what it takes to own rental houses in our city. Not only that, we are quick to admit mistakes even if it costs us time and money. We believe owners appreciate open, honest, and transparent communication.
Celebrate the Tenant - This one may sound strange but let us explain. We believe your biggest asset is not the rental property you own but the tenant you place in that property. We are proud of our screening process but it goes well beyond screening...we celebrate our tenants so that they will come to love gkhouses and turn into the long-term resident everyone dreams of having in their house!
Get in touch with us today and learn why more owners in Birmingham trust gkhouses than any other Property Manger.