Contacting Property Manager...
GoldenWest Management Phoenix

3420 S. Shea Blvd
Suite 161
Phoenix, AZ 85028

Types of Properties We Manage:

- Single Home/condo (up to $300K)
- Single Home/condo ($300 to $500K)
- Single Home/condo ($500K to $1M)
- Multi-Family (2-4 units)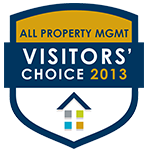 Are you tired of not getting returned phone calls and emails from your manager? Are Tenants and showings taking up all of your free time? Our goal at GoldenWest Management is to never keep the owner waiting! Customer service is our priority. GWM specializes in residential and multi-family property management. Our expertise in Landlord-Tenant laws supports our mission of keeping you, the customer, protected.
GWM has no leasing fees, renewal fees, marketing fees...no hidden fees!
$295 One-time admin fee and $75 per month management fee.
Agents, we work with your referrals...you don't have to worry about us trying to steal your clients. We focus on the management only!
No matter if it is a Home or an Apartment community... GWM is able to offer you peace of mind when it comes to Investment Property and Property Management!