Contacting Property Manager...
Granite Commercial Group

170 South River Road
Bedford, NH 03110

Types of Properties We Manage:

- HOA (2 - 49 units)
- HOA (50 - 99 units)
- HOA (100+ units)
- COA (2 - 49 units)
- COA (50 - 99 units)
- COA (100+ units)
- Other Associations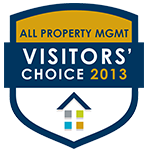 Granite Commercial Group, LLC offers comprehensive property management services for condominiums, single-family and multi-family homes and commercial property.
Below is a summary of our general services. However, we also offer a variety of specialized management functions to suit your individual needs.
MANAGERIAL
Board Meeting and Special Attendance
Annual Meeting Coordination and Attendance
Owner Directory Maintenance
Welcome Package Preparation
Legal Liason
24-Hour Emergency Call Service
Rules and Regulations Enforcement
Work Order Processing
Management of Utilities
Records and File Maintenance
Association Status Reporting
FINANCIAL
Fee/Assessment Collection
Delinquency Follow-Up/Lien Filings
Monthly Financial Report Preparation
Budget Preparation
Year End Financial Report
Bill Payment
PROPERTY IMPROVEMENT
Competitive Bids/Monitoring of Workmanship
Verification of Charges/Final Work Inspection
Preventative Maintenance Program
LEASING SERVICES
Rental Market Analysis/Tenant Finding
Lease Negotiation/Credit Checks
Rent Collection and Record Keeping
24 Hour Tenant Call Service
Move-In and Move-Out Inspections
MAINTENANCE PROGRAMS
Cleanings
Emergency Repairs
Lawn Care
Debris Removal
Snow Plowing
Winterization
Pest Control
Yearly Maintenance Plan
SECURITY
Rekeying
Inspections
Monthly Reports
Granite Commercial Group, LLC is a member and active participant of the New Hampshire and National chapters of the Community Association Institute (CAI). CAI provides education, tools and resources to people who govern and manage homeowners associations, condominiums and other planned communities.