Contacting Property Manager...
HOA Billing

94 Church Street
Suite 303
New Brunswick, NJ 08901

Types of Properties We Manage:

- HOA (2 - 49 units)
- HOA (50 - 99 units)
- HOA (100+ units)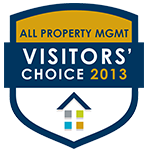 HOA BILLING IS A FINANCIAL SERVICES MANAGEMENT COMPANY. WE ONLY HANDLE THE FINANCIAL ASPECT FOR ASSOCIATIONS NATION WIDE!
HOA Billing, a service of Reliance Property Management Group is the leader in bookkeeping, billing, and financial management services for homeowner associations throughout the United States. With over two decades of senior accounting experience, and over a decade managing the finances of homeowner associations of all sizes, the staff of HOA Billing offers a highly professional level of service that fits your community's budget.
HOA Billing uses state of the art, proprietary accounting software and web portals to offer association Boards real-time 24/7 financial report access and online invoice approvals to ensure a high degree of transparency at all times. Homeowners have the ability to easily setup automatic ACH and other payment options directly online and also can view association documents, and view or modify their account details online.
Our comprehensive billing and financial management service includes:
Professional and affordable accounting for your association's needs
Prompt A/R follow-up and aggressive collections implementation
Invoice processing with Board approvals and audit trails
Board access to detailed financial reports
Simple online and automatic dues payment options