Contacting Property Manager...
Imprint Properties, LLC

1123 Linwood Loop
St. John's, FL 32259

Types of Properties We Manage:

- Multi-Family (2-4 units)
- Multi-Family (5 -19 units)
- Vacation (1-2 units)
- Vacation (3+ units)

List the property on the appropriate Vacation Rental Websites.
Sell vacation rental dates - we use our own Vacation Rental Agreement
Payments are by Visa, MasterCard, and Discover - all guests pay in advance
Arrange for End of Stay Cleaning
Oversee Yard, Building and Pool Maintenance
Pay Home Owner Association Dues - if required
Other Services as requested by owner
Manage all standard maintenance issues - repair charges billed separately
Monthly Statement of Account Activity including Direct Deposit.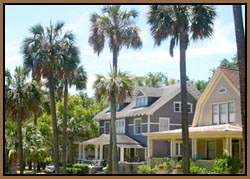 Imprint Properties, LLC is a Florida family owned full service Real Estate and Property Management Company operating in northeast Florida. Sherry Schmidt, Realtor/Broker has 15 years of experience in the Real Estate community and is tops when it comes to contract closings. Ted Schmidt, Realtor/Community Association Manager oversees the daily property management duties, Vacation Rentals and has managed properties over 100 acres in scope.
Vacation Rental dates are sold by Ted and he manages the daily operations of all the Vacation Rental business. Presently we have a good mix of vacation rentals from beach front to the downtown setting. We would be very interested in speaking with you about your property. With a vacation rental you get to use your property and still enjoy the benefits of a higher than the normal annual rental rate return.
All our Realtors are licensed by the Department of Business and Professional Regulation, State of Florida and are required to complete a yearly continuing education program. This expertise is a tremendous asset when it comes to assisting our clients in Selling, Buying or Maintaining properties.
Our Expertise Can Be Relied On.....Ted and Sherry