Contacting Property Manager...
Larsen Properties

17890 Blanco Road #303
San Antonio, TX 78232

Types of Properties We Manage:

- Single Home/condo (up to $300K)
- Single Home/condo ($300 to $500K)
- Single Home/condo ($500K to $1M)
- Single Home/condo (over $1M)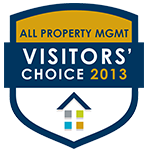 Full Service Property Management for Less
NO MONTHLY PERCENTAGE! Full service property management, video marketing, tenant screening, and rent collection all for one flat fee. Our service saves you money!
TWO PROGRAMS TO CHOOSE FROM!
LEGACY PLAN:
*One Month's Rent Equivalent for 12 Months of Management
*NO MONTHLY PERCENTAGE!
Example:
Property is rented at $1,400 per month. We charge $1,400 in management fees for every 12 months of management. NO MONTHLY PERCENTAGE... it's that simple!
ALL-INCLUSIVE PLAN:
*$195 Per Month Management Fee
*No Leasing Fee, No Inspection Charges, Free Eviction Assurance Program
***This is a great plan for the homeowner with a home valued at greater than $2,000 a month. KEY POINT - It takes no more work to manage a $2,500 home than a $1,500 home.
NO LEASING FEES! Our Focus is on Retaining and Serving Quality Tenants. We make ZERO money when a tenant vacates a home because our Leasing Fee is really a Leasing Commision paid to the Tenant's Realtor. This fee is a NET Zero to Larsen Properties. When other companies lose a tenant, they charge the owner sometimes up to one half or more of one month's rent - making them money. By design, we WANT tenants to renew. We are customer service oriented providing more technology and services than our competition. Tenant Renewals Equal Happy Owners - Happy Owners is what we want!
Why do we charge less?
With the integration of the internet and online banking, we have streamlined our business model and our fees to reflect using this new technology. This saves you money and allows us to provide you the absolute best service possible.
Video Marketing and Video Walk Thrus with YouTube
Prospective Tenant Screening with Criminal Background Checks
Tenant Credit Checks, Rental and Income Verifications
Tenant Social Media Checks: Google, Linked In, Twitter and FACEBOOK
Electronic Payments Straight To Owners Bank Account
Owner/Tenant Portals into the Property Management Software System
Monthly Statements Emailed to Owners
Annual to Bi-Annual Inspections with Full Color Photos
In-House Maintenance to Control Owner Repair Costs
Full Disclosure Company - All of Our Forms and Policies are Posted On Line
Qualifications:
Managing Single Family Homes since 2004
Member of the San Antonio Board of Realtors
Member of the Texas Association of Realtors
Member of the National Association of Realtors
Member of the National Association for Residential Property Managers (NARPM)
Accredited Member of the Better Business Bureau (BBB)
Accredited Member of Angie's List
FREE Market Analysis for Your Rental Home! Fill out the free quote form on this page to get your custom market analysis. You will be emailed a detailed report illustrating what your home would rent for - For Free!