Contacting Property Manager...
Legum & Norman
3130 Fairview Park Drive Suite 200
Falls Church, VA 22042
Types of Properties We Manage:
- HOA (100+ units)
- COA (100+ units)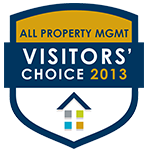 Legum & Norman provides community association management services and developer consulting to clients throughout the Mid-Atlantic area. Since 2000, our sole focus has been to provide quality cost-effective management services to our client communities that enhance the life styles of our residents throughout the Mid-Atlantic area.
With a proven track record of association management success in our market, Legum & Norman has helped build communities that withstand the test of time. As a part of the national Associa family, we share in an unparalleled dedication of service, a commitment to education, and unrivaled depth of experience in residential and commercial association management.
We employ and engage top talent in our industry to oversee your community's needs. And, we encourage active collaboration among our nationwide managers in order to provide a wealth of service and "best practices" that are custom-tailored to your community and association.
At Legum & Norman, we're constantly looking to increase the value of our client communities. We continually monitor our service and your demands in order to provide proactive, not reactive, service. That's why so many people trust us with the satisfaction of their association residents.
A sample of our comprehensive services:
Association Management
Productive board and annual meetings
Comprehensive walk-through inspections
Daily on-site management of single-family neighborhoods, townhomes, condominiums, lofts, master planned communities, planned unit developments, subdivisions, commercial buildings and more
Maintenance of records of all contracts, warranties and other items important to the verification of services performed on the property
Each community is assigned its own operational team including a community manager, administrative assistant, accounting staff member, homeowner service representative, and secondary personnel to help when needed
Association Consulting
Complete and process resale certificates and provide assistance to owners and real estate agents working to sell homes within the Association
Provide Annual Meeting assistance, including facilities arrangement, proper mailing of meeting notice and announcements, and help in securing a quorum
Coordinate meeting agenda compilation and distribution
Review property conditions and enforce governing documents
Negotiate and solicit service contracts
Hire and supervise on-site personnel and subcontractors
Establish and maintain a resale/rental screening system
Respond promptly to all requests for service or assistance
Maintain 24-hour emergency service, 365 days a year
Provide professional recommendations to the Board
Assist the Board in the resolution of unit owner disputes
Financial Management
Provide personalized financial service per community
Present comprehensive financial reports formatted as you desire, including balance sheets, income statements, general ledgers, accounts payable, check disbursements, and income and expense budgeting
Reconcile all accounts, including checking, savings, money market, etc.
Prepare and release checks
Monitor investment funds
Process accounts payable
Bill all assessments and track accounts receivable
Perform accelerated collection services where authorized
Send delinquency notices and violation letters
Oversee escrow demands
Manage electronic funds via secured computers
Prepare credit bureau filings
Facilities Maintenance
Create and implement a preventive maintenance program
Schedule and perform maintenance inspections
Oversee on-site custodial personnel, landscaping services and common areas
Resident Programs
Community websites and custom newsletters to keep residents informed of current news, events, and account maintenance
Discounts in waste disposal, electricity, security, landscaping and maintenance services (based on availability per location and local, city and state governmental regulations)
Property and liability insurance with "A" rated carriers (based on availability per location)
Developer Consulting
From project and budget planning and construction to marketing and the transition to buyers, comprehensive developer consulting services