Contacting Property Manager...
Lido Property Management
731 E. Ball Rd. Suite 102
Anaheim, CA 92805
Types of Properties We Manage:
- Single Home/condo (up to $300K)
- Single Home/condo ($300 to $500K)
- Single Home/condo ($500K to $1M)
- Single Home/condo (over $1M)
- Multi-Family (2-4 units)
- Multi-Family (5 -19 units)
- Multi-Family (20-99 units)
- Multi-Family (100+ units)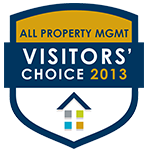 $89/Month Management Fee On All Single Family Homes
Contact Lido For Special Pricing Details On Multi-Unit Properties
With over 25 years experience, Lido Property Management provides full service property management to owners throughout Southern California. Our clients have peace of mind knowing Lido takes care of the day to day management of their properties and tenants.
"Lido Property Management Provides The Following Services And More:"
Pre-Rent Vacancy Program: Did you receive a 30-day notice from a tenant? Here at Lido, we take action immediately! As soon as Lido becomes aware of an upcoming vacancy the search for a qualified, competent tenant has started. Lido will begin marketing your property before the current tenant has moved in hopes of getting our clients an approved application without the downtime between vacancies other management companies encounter.
Simple Fees: Our pricing is competitive and straight forward. We can custom tailor a management plan to suit specific needs of owners & Investors. $89/Month management fee for ALL single family homes. Have multiple units? Contact Lido for special pricing details.
Tenant Retention Plans: Lido understands that the single most expensive cost to you is a vacancy. Lido works with your tenants, listens to your tenants, and the professional staff at Lido will always go out of our way to provide quality customer service. By taking professional, economical approaches that relate to specific properties, we drive down the vacancy rate while driving up the cash flow!
Extensive Tenant Screening: We require each potential tenant to complete an extensive application process, and then follow up to verify their employment, rental history, and credit history. We then discuss the results with you to help you make the best decision possible. This helps assure that your property will have the best tenant. Since 1986, Lido's eviction rate has been far below 1% on a month to month basis.
Rent Collection: Our Residents have the option of paying rent online with direct deposit, credit card, and single payment options. Once we collect the rent, we follow-up daily with phone calls and letters to tenants who pay late. As an owner, you can have your monthly check mailed to you or deposited straight to your account!
Accounting: Detailed monthly accounting reports are prepared for you. We provide thorough reports including tenant rental histories and property histories, tax information, and other reports at your request.
Apartment Management: Our commitment at Lido is to work closely with your onsite managers and get them involved and excited about promoting your property on a daily basis. We have extensive training plans and look for ways to target improvement and create excitement by helping managers become professionally proficient. Once Lido begins managing a property, we send multiple agents with decades of experience into the field to help encourage and assist onsite managers to improve customer service, rent collections, reporting, accounting, and marketing.