Contacting Property Manager...
Chrestate Real Estate Group LLC

Office Locations:

1761 W Fletcher Ave
Tampa, FL 33612

With Additional offices in
GA
DC
ID
IL
ME
MD
SC
SD
,

Types of Properties We Manage:

- Single Home/condo (up to $300K)
- Single Home/condo ($300 to $500K)
- Single Home/condo ($500K to $1M)
- Single Home/condo (over $1M)
- HOA (50 - 99 units)
- HOA (100+ units)
- COA (50 - 99 units)
- COA (100+ units)
- Multi-Family (2-4 units)
- Multi-Family (5 -19 units)
- Multi-Family (20-99 units)
- Multi-Family (100+ units)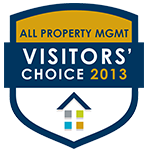 From single family homes and smaller communities to properties that range into the thousands, CHRESTATE knows how to get the job done. CHRESTATE has earned the trust and respect of some of the most predominant developers and locked in exclusive agreements for national expansion. Again, CHRESTATE's diversified talents have created repeated success with Section 8 Housing, distressed properties and the most luxurious high-end rental communities.
Time and time again CHRESTATE has been called upon to turn around a variety of sites in a quick period of time and have maintained the delicate balance of providing both owners and residents with complete satisfaction. As with all property transitions CHRESTATE utilizes the talents of its "Strategic Transition Team," which is a group of professionals that specialize in all aspects of a property transition. This team's sole purpose is to insure the quick and efficient transition of a property...anywhere in the country.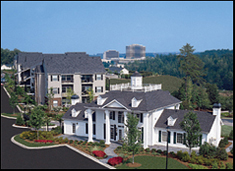 The success formula begins with the very best people who go through extensive screening and training prior to being placed at a property. CHRESTATE is experienced in matching the right type of personnel for a particular property. Once the optimal associates are in place they are assisted with some of the finest support resources including on-going weekly training, regional training conferences, home office support and the guidance and assistance of our upper level management team.
With top-notch associates in place the focus turns to the overall performance of the property and its residents. Maximized profitability is achieved through increased and maintained occupancy, property curb appeal, proven marketing concepts and CHRESTATE's mass buying power that keeps vendor and supplier costs where they should be.
The full range of services thoroughly covers every aspect of successfully managing the property and ensures that owners and residents are receiving everything they deserve in a timely fashion. Owners are provided with monthly financial reporting, maximized profitability through high occupancy rates, swift collections and evictions and closely monitored vendor expenditures.
There are multiple reasons CHRESTATE is one of the predominant property management companies in North America but none more important than results. Put the CHRESTATE team to work at your property and enjoy the benefits experience and teamwork produce.