Contacting Property Manager...
mem property management corporation

Office Locations:

35 Journal Square
Ste 1025
Jersey City, NJ 07306

1711 Route 27
Somerset, NJ 08873

102 Christopher Columbus Drive
Jersey City, NJ 07302

Types of Properties We Manage:

- HOA (50 - 99 units)
- HOA (100+ units)
- COA (50 - 99 units)
- COA (100+ units)
- Multi-Family (20-99 units)
- Multi-Family (100+ units)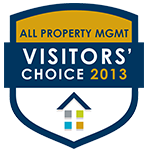 At
mem property management
, our philosophy is to operate each property from A Condominium Association and owner's perspective, with an acute awareness of the goals and needs of residents and users.
Under the direction of dedicated team leaders, property management professionals focus on problem prevention rather than problem resolution, "Hands-On"....
Such a philosophy has distinguished mem property management from the competition, resulting in the maximization of asset value and increased levels of comfort, service and resident retention in our clients' properties.
However, we do not stop there. Our services include building maintenance, lease administration, operating and capital budgeting, vendor management, property accounting and all major reporting formats. We are always adding more services to our full-service menu.
What Distinguishes Us From The Competition?
"Doing It Right The First Time"
You're hiring mem not just a property manager, basically, you are hiring a team. Also, the property manager will be receiving support from both the regional manager and the president of mem.
Receivables, the follow-up in helping unit owners to establish payment plan rather than the Association incurring just legal bills.
Quality Assurance Program- the principle of mem is actively involved in the day-to-day affairs of running the affairs of the association. Even unit owners are encouraged to call the President of mem to discuss any concerns they may have. In addition the President of mem reaches out to the board on a regular basis to "see how things are going."
Property Management
"The way your Property is Managed Today will Determine its Value Tomorrow"
The mem property management corporation manages approximately 9,000 condominium and apartments throughout New York and New Jersey and the surrounding areas.
At mem property management, we understand that the single most important aspect of any property is it's tenants. With this in mind, we strive to provide an atmosphere that - while highly profitable - will always maintain a high level of tenant retention.
Property Management Services include:
High tenant retention
Outstanding and responsive customer service
Regular communication with owners
Budget planning
Preventative maintenance program
Routine inspection of each and every property
Prepare scope of services for vendor bidding
Supervision of all contractors & vendors
Maintain all property files & resident records
Maintenance personnel services
Construction management (optional)
Condominium Management
At mem property management corporation, we recognize the uniqueness of each Association and carefully tailor a management program designed specifically for each. Our services and management programs are flexible enough to adapt to the needs of every client that we serve.
Condominium Management Services:
On-site management or periodic site inspections as necessitated by your community
Attendance at meetings
Collection of Common Charges, including close monitoring of arrearages and serving as liaison to the Association's collection attorney
Preparation and distribution of notices, reports, meeting minutes and other correspondence as requested by the Board
Maintenance of interest bearing operating and reserve accounts in the name of the Association
Accounts payable service
Monthly computerized financial reporting which includes the following:

Balance Sheet
Income Statement
Budget vs. Actual
General Ledger
Cash Disbursements Journal
Member Receivable Report
Cash Flow Reports and Projections

Assistance in the development of the fiscal budget and annual audit
Customized reporting for special needs
Monthly or quarterly management reports
Negotiation on behalf of the Association for services such as utilities, snow removal, refuse removal, and landscaping
Project management of large community construction projects such as rehabilitation projects, additions, & upgrades.
Negotiation on behalf of the Association for services of contractors for special projects
Implement and manage a community web site to increase communications within your community, increase revenue though advertising, owner accessibility to personnel account history, etc.
Supervision of contract services
Detailed service history reporting
Production of newsletters and special publications
Management of amenities and facilities
Crisis management and assistance with spec