Contacting Property Manager...
Mesa Property Management

517 N. Mountain Ave.
Suite 151
Upland, CA 91786

Types of Properties We Manage:

- Single Home/condo (up to $300K)
- Single Home/condo ($300 to $500K)
- Single Home/condo ($500K to $1M)
- Single Home/condo (over $1M)
- Multi-Family (2-4 units)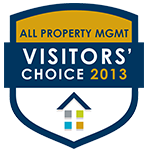 The Mesa Property Management Difference
We recognize that most owners do not live in the area of their investment properties. So we make things easy on you by handling all of the legwork:
Expert Asset-Protection
It's your property. We will take care of it for you.
we take quarterly exterior photos of each property so you can be assured everything is shipshape.
Every six months, we conduct interior safety inspections and email a full report, including photographs, of any safety-related issues.
Open Communication
We understand that it can be frustrating to try to reach most property managers. But at Mesa Property Management, you will be able to email your specific property manager or call and be assured that we are committed to returning your communication within 24 hours. In fact, if your situation is an emergency, we will respond immediately.
We recognize that you are an important part of the tenant placement process. So we review all tenant applications with owners before signing lease agreements.
We keep you posted about your properties by emailing updates and providing you with an owner portal, which you can access at your convenience. This will provide you with access to statements for 12 months as well as invoices and completed work orders from each and every vendor.
Financial Management
Our record-keeping on your behalf is comprehensive.
We charge half of the first month's rent to place a tenant: if any tenant fails to fulfill his or her entire 12-month lease, we will place another tenant in the property without charging a new placement fee.
We do not charge for lease renewals.
No "up charges" are assessed on work orders or invoices that we submit to vendors.
We report all of our tenant-data to Experian, so late payments are recorded. Tenants are informed of this policy, which encourages them to pay rent in a timely fashion.
We provide a buffer between you and your tenants. Remaining objective helps us collect rents without fail.
At the end of year tax, we will report all of your income and expenses to your accountant. We can even pay your mortgage and taxes so you won't have to worry about that time-consuming part of property ownership.
We do not require a long-term contract. If, for any reason, you are unhappy with our services, we will appreciate the opportunity to be made aware of your objection so we can make things right. But if you feel your property would be better managed by someone else, we will bow out gracefully.
Statements go out with checks by the 20th of each month for the prior month. We are very strict with managing tenants, requiring that all rents are due on the first of every month with a four-day grace period. If any tenant fails to paint rent by the 4th, he or she will receive a 3-day notice on the 5th of the month.
Let Mesa take the pain out of property management.