Contacting Property Manager...
Orlando Realty and Property Management

112 N. Summerlin Ave
Orlando, FL 32801

Types of Properties We Manage:

- Single Home/condo (up to $300K)
- Single Home/condo ($300 to $500K)
- Single Home/condo ($500K to $1M)
- Single Home/condo (over $1M)
- Multi-Family (2-4 units)
- Multi-Family (5 -19 units)
- Multi-Family (20-99 units)
- Multi-Family (100+ units)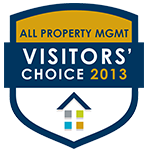 Central Florida Property Management:
MAXIMIZE YOUR RENT REVENUE, PROTECT YOUR INVESTMENT
HASSLE-FREE PROPERTY OWNERSHIP
You own a house or condo in the Orlando area. Perhaps it's an investment property or maybe you once lived in the home and plan to sell it when the market turns around. Either way, now you need to get it rented...and fast!
But finding quality tenants and keeping them happy can be pretty demanding. Do you really have the time or desire to be a landlord? That's where Orlando Realty & Property Management comes in.
TURNKEY PROPERTY MANAGEMENT
Orlando Realty & Property Management has the experience, the staff and the systems in place to care for your property the way you would, if that were your only job.
We manage several hundred properties in the Central Florida area, from single family homes to large apartment buildings. We specialize in Orlando real estate market. And we know what it takes to get and keep a home here rented.
Now you can hand over all the stressful and time-consuming responsibilities that come with being a landlord. We'll handle everything. Most important, you can be confident that your property is in good hands.
To learn more about the following subjects contact us by requesting your free quote:
MARKETING MAKES THE DIFFERENCE
GET THE HIGHEST RENT YOU CAN
YOU WANT GOOD TENANTS AND SO DO WE
PROTECT THE VALUE OF YOUR HOME
WE OFFER A PRICE MATCH GUARANTEE!
Request Your Free Instant Quote Now and Your Home Could Be Rented in Days!
Just imagine the peace of mind you'll have when the renting of your home is handled by professionals. It's an easy solution that works. Contact Orlando Realty & Property Management today to discuss how we can help. Click on the free quote button to contact us.