Contacting Property Manager...
Pollard Property Group

3261 Old Washington Road
Waldorf, MD 20601

Types of Properties We Manage:

- Single Home/condo (up to $300K)
- Single Home/condo ($300 to $500K)
- Single Home/condo ($500K to $1M)
- Single Home/condo (over $1M)
- Multi-Family (2-4 units)
- Multi-Family (5 -19 units)

What's your property management situation?
Navigating the rental property management market can be overwhelming. When you enlist Pollard Property Group, our team will guide you through every step of the way, no matter your situation: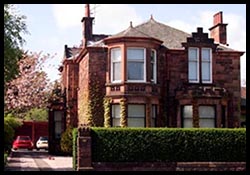 Leaving the area, but not ready to sell your property?
An owner who wants to keep a rental after the purchase of a new home?
Or perhaps you've found a great investment property that you immediately want to rent or lease?
From listing your home for lease and collecting rent payments to overseeing repairs and finding the perfect tenants, read on to discover how we can take care of you with our complete property management services.
We'll share our real estate property management knowledge with you and help you make decisions to stay competitive in the market, while also adding value to your investment. Some of what we provide our clients:
Market analysis containing information on current rental property market conditions
Expert strategy for setting the right rental price and adjusting to keep pace with changes in the market.
Advice on changes that will make your rental property more attractive to prospective renters
Oversight of any necessary repairs to maintain the value of your investment property
Monthly and year-end accounting statements, along with records of repair and maintenance activities

We'll employ proven marketing strategies to raise interest for your investment in the rental property market and attract qualified applicants and provide comprehensive follow-up residential property management services:
Your property advertised in targeted venues
All avenues will be leveraged to increase exposure for your property
All of the paperwork will be handled for you, including executing the lease and renewal agreements
Rent/Security deposits and monthly rent payments are collected for you
A thorough walk-through inspection of your rental property completed before and after occupancy
Interested applicants will be thoroughly screened to include credit, employment, rental history, personal reference and other background checks.