Contacting Property Manager...
Property Management Inc. Richmond

4860 Cox Road Suite 200
Glen Allen, VA 23060

Types of Properties We Manage:

- Single Home/condo (up to $300K)
- Single Home/condo ($300 to $500K)
- Single Home/condo ($500K to $1M)
- Single Home/condo (over $1M)
- Multi-Family (2-4 units)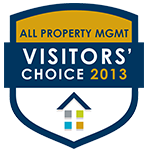 We are the Richmond Property Management company of choice! If you have one rental property or hundreds of properties, we are your solution.
Property Management Inc. (PMI) is Richmond's leading commercial and residential property management company. We have designed our management services in order to uniquely benefit owners/investors. We know many owners/investors would like to manage their investment but for a variety of reasons cannot be involved with the day to day operation of the property.
By choosing Property Management inc, you ensure that your investment is being managed by someone who has management as the primary focus of our business. While our company has reached sufficient size to enable organization efficiencies and numerous failsafe policies, we have not lost our ability to provide extraordinary customer service.
We understand that different properties need different approaches to property management and our team is flexible and innovative. We look for opportunities to market outside of the box and we come together to create campaigns that offer viable effective solutions for marketing property in our region.
You can take great pleasure in knowing that our experience is your success. Click on "Free Instant Quote" for more information on managing your property.
Property Management Inc. will provide you with a powerful range of services!
Monthly and Annual Financial Reports
These reports are designed with you in mind! You will always know how your properties are performing.
Maintenance
We will continually maintain and keep your property in the best possible condition. We do this by through regular inspections of the physical condition. We also undertake many different preventative maintenance processes.
Marketing
We will use multiple professional marketing streams to keep your property vacancy free and increase ROI. We will also provide you with successful advertising strategies. Why shouldn't you be getting market rental value?
Complete Lease Process
This includes the whole process from beginning to end. Negotiations, contract execution, landlord-tenant relationship and tenant replacement. We make it possible for you to have a completely hands free rental property.
Oversight
We will oversee the any and all tenant improvements and/or renovations for the full duration of the lease.
Rent Collection
Based on the terms of the lease, we will take care of collecting both rent and late fees. We will also track any tenant deposits. We strive to make this process seamless month to month for both you and the tenant.
Compliance
We will ensure that your property complies with all regulations and laws, including federal, state and local.
Insurance
We can maintain insurance policies and coordinate any payments of the property expenses.
Tenant Requests
We strive to respond to all tenant requests in a prompt, proficient and professional manner.
Tenant Credibility
We will take care of credit and background screening to insure your property is respected and you have little to no problems with tenants.
Cost Reductions
Your property will benefit from detailed expense reviews and wholesale pricing for re-occurring and non-recurring expenses. In many cases the savings alone have exceeded our management fee.