Contacting Property Manager...
RE/MAX Synergy - Residential

15607 S Harlem Ave
Orland Park, IL 60462

Types of Properties We Manage:

- Single Home/condo (up to $300K)
- Single Home/condo ($300 to $500K)
- Single Home/condo ($500K to $1M)
- Single Home/condo (over $1M)
- Multi-Family (5 -19 units)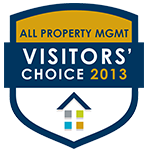 FULL SERVICE MANAGEMENT & LEASING
SINGLE FAMILY/UNITS
We manage some of the area's most desirable rentals, and single family units. Our progressive staff understands the care a single family unit needs. We assist with:
Services may be altered per Owners needs.
Collection of Rental Income
Deposit of all Rental Income
Handle Delinquent Payments
Assist/implement late payment fees to tenant
Assist in 5 Day Eviction Notices
Field tenant complaints
Help facilitate between tenant and owner
Keep files and tenant correspondences
Maintain confidentiality of owner
Negotiate agreements/contracts with vendors on behalf of the owner
Hire approved contractors-Have been successful in providing large savings due to long term relationships w/ vendors.
Assist the owner w/ various needs
We offer a one stop shop for rentals, leasing and sales.
Comprehensive online system for easier payments & for maintenance requests
Ensure state of IL compliance
Maintain Certificate of Insurance
Vendor Contracts: RE/MAX will solicit bids, interview contractors, and negotiate agreements on behalf of the owner(s). RE/MAX will examine contracts for quality, specifications of work, and acquire certificates of insurance for each vendor.
Bids and Specifications: Upon needed recommendations, RE/MAX will solicit bids for necessary repairs. Formal proposals will be presented to the owner(s) for revisions and approval prior to implementation.
Regular Recommendations: RE/MAX will recommend needed repairs seen and offer our expertise to recommend quality living.
Certificates of Insurance: All contractors of the owner(s) should provide Certificates of Insurance to relieve the owner(s) of bearing additional insurance premiums. Certificates are monitored for accuracy and effective dates.
Rental Collection: We use a professional, accounting type software to log and maintain the rental payments. Our program allows for efficient and accurate income tracking including income, late fees and penalties.
Deposits: Deposits are facilitated through our automated system to ensure quick funds accessibility