Contacting Property Manager...
Real Estate Management Advisors LLC

Ft. Lauderdale, FL 33310

Types of Properties We Manage:

- Single Home/condo ($500K to $1M)
- Single Home/condo (over $1M)
- Multi-Family (2-4 units)
- Multi-Family (5 -19 units)
- Multi-Family (20-99 units)
- Vacation (1-2 units)
- Vacation (3+ units)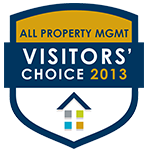 Real Estate Management Advisors is a full-service property management and maintenance company located in Fort Lauderdale. Our company was created out of a necessity to manage our own real estate portfolio and therefore we insure that we manage your property the way an Investor would want it done. Our company provides the highest quality property management services and ensures that our clients get the professional experiences they deserve every time.
As your property management team, we take care of All the day-to-day responsibilities of your properties. Our full-service management services draw on the expertise of our team with over 50 years of experience in Real Estate Management and Investing. Our team consists of CPA's, Paralegals, Brokers, Leasing Personnel, Maintenance Technicians and Full-Time Collections staff.
Types of Properties that We Manage:
Condominium/Apartment Buildings
Single/Multifamily Homes
Rental Income Properties
REO & Distressed Assets
Retails Shopping Centers
Office Buildings
Large Portfolios
Services Included with our Management Packages:
Property Marketing
Company Website
Realtor Network & MLX Software
Full cooperation with other real estate offices
Internet Advertising of each Property
Licensed Realtors show all properties
Property Access 7 Days a week
Appointment Tracking software used for all showings
REMA Signage Installed when
Comparable Market Analysis
Marketing Brochure with pictures
Showing of your property to prospect tenants 7 days a week.
Property Maintenance
Property Maintenance - Make sure your properties are well maintained and have a 99% response rate in less than 12 hours. We always develop preventive maintenance programs to keep your asset value high while lowering expenses.
Supervise suppliers, handymen and contractors for each job performed
Site Analysis to outline P.M. Requirements
Regular on-site inspections
Professionally Licensed & Insured
Sub-contractors complete all major repairs
Tenants held liable for abuse or negligence
Property Inspection - Periodic inspection of exterior and common areas, and interior during Move In/Out
7 Days a Week Emergency Response - Our team will be available if an emergency occurs in a property, which is not to be handle by the local emergency authorities
Repairs Supervision - Supervision of all independent contractors, handymen and personnel.
Property Management Services
Fees based on percentage of occupancy
Collect all Security Deposits & 1st months rent
Fiduciary responsibility to the owner
Prompt rent collection and vendor payments
Prompt payment to Property Owners
On-Line owner access to their records 24/7/365
Computerized Financial Analysis
Annual Income Tax Documentation
On-line monthly income and expense reports
Our services are tax deductible
Tenant Services & Screening
Complete detailed background checks on ALL Tenants
Tenants can pay Rent, Utilities and Maintenance ONLINE
Tenant rules and regulations given to each resident at move-in
Online tenant service/maintenance requests
Complete Lease Contract Preparation
Escrow Money Handling
Detailed Move In/Out Inspection
Security deposit Disbursement
Because we own all types of Commercial and Residential Real Estate, we understand that different types of properties have different needs and requirements when it comes to Management. We use a case-by-case approach to properly manage every property as detailed and innovative as possible and make sure that every owner is 100% satisfied at all times.
If you are unhappy with your management company or are just starting to invest in Real Estate,Call REMA today to see how we can help you increase your income and lower your expenses. Also Ask Us today about how you can get FREE months of MANAGEMENT.