Contacting Property Manager...
Real Property Management Elite

9386 S Redwood RD
West Jordan, UT 84088

Types of Properties We Manage:

- Single Home/condo (up to $300K)
- Single Home/condo ($300 to $500K)
- Multi-Family (2-4 units)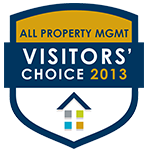 Real Property Management
Winner of "Best of State" for 2010 and 2011 in Utah
We Make Owning Property Profitable & Enjoyable
Having been in business for over 15 years, we have managed hundreds of properties. We know the rental market here. As a full-service management firm, we offer tenant placement, credit screening, maintenance, property inspections, collections, evictions and monthly financial reporting. We can even sell or buy your property when the time comes.
Management
Placement / Tenant Credit Screening With advertising continually running, we take numerous calls daily to keep units fully rented. We require each potential tenant to complete an application, then follow up to verify their employment, rental history, and credit & criminal history. This helps assure that your property will have the best tenant possible.
Maintenance
To save you money, we use our own people to provide quality and timely maintenance for your property. Therefore, you don't have to pay the exorbitant rates charged by others; nor does your property have to wait until they can work it into their schedule. This can save you hundreds of dollars per year.
We also provide yardcare and snow removal. And we even provide 24 hour emergency service seven days a week.
Inspections
Approximately every 90 days, we make a thorough inspection of your unit, both inside and outside. This helps us insure your property is being properly cared for.
Evictions / Collections
If rents are not paid by the 6th of the month, we begin the processes necessary to collect rents or evict tenants.
Accounting
Our company is highly automated. Each month you receive a financial statement showing monies collected and any disbursements that have been made. We can provide numerous reports including tenant rental histories, property rental histories, tax information to your accountant, and a host of other reports with the touch of a button.
Real Property Management, Inc. -- Dedicated to making your investment profitable and enjoyable.