Contacting Property Manager...
Renters Warehouse - Denver

3600 South Beeler St.
Ste 150
Denver, CO 80237

Types of Properties We Manage:

- Single Home/condo (up to $300K)
- Single Home/condo ($300 to $500K)
- Single Home/condo ($500K to $1M)
- Single Home/condo (over $1M)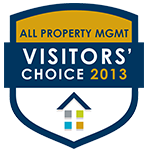 Renters Warehouse offers professional landlord services to residential property owners. Renters Warehouse exists to free property owners from rental angst, so that they have the freedom to rent without fear and with confidence. "We are people (not just agents) who believe your home is more than just a rental." We are tireless in our efforts, strong and straightforward in character, accountable for our actions, 100% dependable, and focused on value. Renters Warehouse is Colorado's fastest growing Professional Landlord & residential property management firm.
Services
Certified Tenant Match - Tenant Placement:
Our process includes:
A brief phone consultation
A "no obligation" appointment to see the property
Provide a on-site FREE rental analysis
No fees upfront!
Non-Exclusive Representation!
Market and Advertise your Vacancy(s) on 228+ Websites
We will schedule, conduct and accompany all prospective renters on all showings
Process a 100-point background check on each potential tenant (Verify Income, Work, Credit Check, Rental History, Criminal Records, etc.)
We are FHA, OFAC, and Patriot Act compliant.
Prepare and assist you with all lease documents, addendum's associated with each property
Aide in the Rental Licensing and Inspection Process
FREE 6 Month Tenant Warranty on all placed tenants.
FREE Extension of Tenant Warranty on all placed tenants to 9 months with use of our monthly management services
Can help you insure against lost rent!
FEE: (1) MONTHS RENT*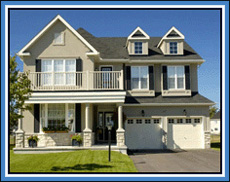 Full Service Property Management:
Collection of Rent - VIA check, Credit/Debit cards or Auto Withdrawal
Coordinate All Maintenance Requests
Use of our discounted vendors
Conduct Random & Routine Inspections of property
Assist in the End of Lease Turn Over & Project Management
Provide Detailed Monthly Financial Statements
Issued customized Year-End reports such as profit & loss
24 Hour On Call Service
Enforce lease provision so you don't have to!
Choosing our monthly management services increases your tenant warranty to 9 months in length at no additional charge!
Assist with evictions
Full Video Move In & Move Out Inspections
Management Fees: $79/per month SFH (discounts apply for multi-family properties)
Tenant Warranty Program:
If we place a tenant in your property and for any reason the tenant(s) is problematic or in need of eviction, whether this may be due to late payments, no payments, noise complaints, etc., we will find a new tenant for your property at no additional cost. We are the only company confident enough in the caliber of tenants we place that we will WARRANTY every one of our tenants FREE for 6 months! And if you choose our monthly management services as well, your tenant warranty is increased and extended to 9 months free of charge!
Benefits of the Renters Warehouses Tenant Warranty:
Gives the property owner piece of mind!
Minimizes risk for you the property owner.
Adds accountability to property manager to place only high quality tenants.
Increases profits, by eliminating costly new commissions!
Increases value proposition of the tenant placement fee and monthly management fee.
Covers not only a bad tenant, but a bad economy.
Makes renting safer for the property owner.
Is longer than our competition, and is without fine print!
FEE: (FREE W/ TENANT PLACEMENT!)
Each Office Independently Owned and Operated