Contacting Property Manager...
Service 1st
6 Ashwood Circle
Shelton, CT 06484
Types of Properties We Manage:
- Single Home/condo (up to $300K)
- Single Home/condo ($300 to $500K)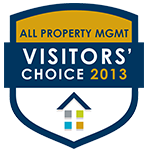 Service 1st is a Connecticut licensed residential property service company located in Shelton, CT with additional offices in Hamden and Rocky Hill. The residential properties we oversee include: multi-unit, single family and individual condominiums. We represent the Connecticut area with quality, professionalism, and knowledge. We take pride in offering professional services at competitive fees that meet tight budgets of owner/investors.
Our objective is QTR - QUALITY TENANT RETENTION - search and find the quality tenant and provide professional support in order to retain this tenant
We offer:
Exclusive Competitive Rent Analysis (CRA) performed to set correct rent
Flexible fee structure to fit owner's tight budget
Expert knowledge of the industry and local real estate market.
Experience dealing with all types of property and tenancy issues.
Established relationships with local service providers of all types.
Strict rent collection policies
Show vacant units 7 days per week (including evenings)
Quotes and approval required for all repair work