Contacting Property Manager...
Southern Star Realty and Management LLC

13301 SW 132 Ave.
Suite 101
Miami, FL 33186

Types of Properties We Manage:

- Single Home/condo (up to $300K)
- Single Home/condo ($300 to $500K)
- Single Home/condo ($500K to $1M)
- Single Home/condo (over $1M)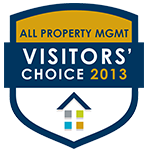 Achieving returns from your real estate investments involves more than simply cashing rent checks each month. Unlike other forms of investment, real estate is a hands-on proposition.
Effective property management is time consuming; dealing with repairs, tenant relationships, maintenance, and all the other responsibilities that come with it can be stressful and time consuming, especially from far away.
Fortunately, Southern Star Realty and Management, LLC can help. Through our extensive experience in the Florida real estate market, we have developed efficient practices and built a network of professionals to assist with any issue that may arise; From advertising, filling vacancies, collecting rent, and evictions, to complex repair and maintenance. Southern Star Realty and Management, LLC. will manage your property while you retain control and make the decisions.
Services include:
Evaluate the property and determine an accurate rental rate
Market the property for rent
Tenant screening and selection
Tenant move in
Rent collection
Evictions
Inspections
Financial reports
Maintenance, repairs, and remodeling
Tenant move out
Sell your property whenever you decide
Please complete the free quote form to learn more.
Rafael M. Riera, Real Estate Broker, Property Manager, CAM