Contacting Property Manager...
Stoney Creek Property Management

330 East Street
Rochester, MI 48307

Types of Properties We Manage:

- Single Home/condo (up to $300K)
- Single Home/condo ($300 to $500K)

Stoney Creek Property Management - "Discover Our Difference"
Stoney Creek Property Management is a full service, "Hands On" property management company located in Rochester, Michigan. We are professionals who are specialist in single family homes, condos and office buildings. We offer our services to all of Oakland and Macomb Counties.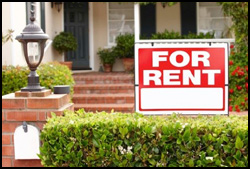 We have over 17 years of experience in helping investors and corporate clients with their property management needs.
Have you ever wondered if a property management company would actually save you time and money or even a lawsuit? One month's lost rent will more than pay for a year of management fees.
Whether your properties are Residential or Commercial, if you see yourself in any of the scenarios below, it's probably time to hire a management company.
Tenants are ruling you.
Tenants are always late with the rent.
You are frustrated with too many tenant phone calls.
You wish to remain anonymous.
You cannot find qualified, insured workers to do your repairs. The bookkeeping is overwhelming you monthly and at tax time.
You receive NSF checks from tenants.
You live out of town.
You inherited a rental property.
Your property is not generating cash flow.
Discover Our Difference
FREE Home Rental Analysis
No Start-Up Fees!
50 State Background Checks On All Adults Applicants.
Lowest Management Fee.
Broker/Owner Holds Distinguished NARPM Designation Of RMP (Residential Management Professional)
No Legal Fees Guarantee! We Have The Utmost Confidence In Our Screening Process!
Exclusive Corporate Relocation Tenants.
State Of The Art Time Stamped Move-In and Move-Out Technology.
Routine Property Inspections.
No Worries!!
**FREE HOME RENTAL ANALYSIS**
Stoney Creek Property Management offers complimentary rental consultations and analysis for leasing and management advice. This consultation is designed to answer your questions, offer advice about maintaining your property for maximizing your rental rate and to tell you what we believe we can rent your property for in the current market!
Stoney Creek Property Management prides itself on being one of the most progressive property management firms in our areas of service. We are results oriented firm, driven by the satisfaction of our clients! We are active members of the National Association Of Residential Property Managers (NARPM). Broker / Owner Jim Derkacz holds the prestigious designation RMP which stands for Residential Management Professional. There are only two property managers in the state of Michigan that have this designation!!
"Hands On" Supervision of Each Property
Whatever your requirements, Stoney Creek Property Management is ready to meet your needs! We offer full service from A to Z, from advertising, showings, tenant screenings, background checks, lease documents, disclosures, rent collections, tenant notices and repair and maintenance. All this is done to yield the greatest return for our owners and provide the best property management solution.
Everything we do is focused on the ultimate goal of maximizing a property's cash flow to increase its market value. From marketing to maintenance and from rent surveys to collections we develop a customized business plan for your property. When the housing market turns around and your property is now at its maximum price potential, you can use us and our partner company Realty Executives Stoney Creek to now sell.
Property Management Areas of Expertise
Property Marketing and Presentation: Expose your property to the optimum available market at its highest practical rental value, using hundreds of websites (Zillow, Trulia, etc), corporate rental clients, newspaper ads, signs, flyers, waiting lists, etc. We offer a turn-key package utilizing our partner company Realty Executives Stoney Creek. Realty Executives Stoney Creek is a leading edge real estate company that can expose your property for lease better and more far reaching than most management companies can do on their own! This means more advertising dollars and corporate relocation clients!
Complete Tenant Screening: We use the most advanced methods available to find you the best possible tenants. Attracting qualified tenants using a thorough 50 state background check. From credit and FICO scores to rental history, employment records, former Landlords, eviction court and criminal records of all adults who will reside in your property! Our key to success is building strong relationships with our tenants and appropriately responding to maintenance and service requests.
On-Site Management and Supervision: Our goal is to make our clients' properties a successful investment for them. By offering on-site management, we can better address our clients' needs by having a trained and qualified person(s) available to handle responsibilities such as meeting with prospective tenants, conducting showings, collecting and transferring applications, Maintaining an up-to-date inventory of personal items, perform exterior spot checks and follow up with professional move-in/move-out reports and handling phone calls including after-hours emergency requests. Our state of the art move-in and move-out time stamped technology is second to none. Property management is not just leasing a property to a renter and walking away or just collecting a rent check every month. Property management is the daily maintenance of the tenant-landlord relationship. Tenant-landlord relationship is very important to renting success.
Maintenance: Perform routine preventative maintenance. Use controlled, supervised, well qualified and reasonably priced repairmen, thereby avoiding most emergency type repairs, which can be both costly and inconvenient and our maintenance workers can quickly ready a newly vacant unit for showings.
Accounting: Collecting rent every month and keeping accurate records of all income and expenses that affect your property. Then generate an easy to follow monthly management report detailing tenant rent collections, receivables and a detailed expense breakdown with copies of all paid bills. This monthly reconciliation statement is emailed to you every month. Also, the most important thing to you is our direct deposit of your money into any banking institution you choose!
Insurance: We help you obtain adequate and cost effective protection against exposure to most hazards, thereby covering you, the tenant, and us for a wide range of losses caused by unintentional hazards or unsafe conditions on your property.
Legal Updates: Because of our experience and vigilance in attending legal seminars, we are able to stay abreast of any new laws that may affect you.
Investment Planning: Available to help you make the best decision regarding the proper time for a sale or new acquisition.
Testimonials
"We needed to move out of state for work when the economy and housing market were hitting bottom a few years ago. Not only were housing prices falling fast but we were already underwater, selling was not an option. Jim from Stoney Creek Property Management leased and managed our home for almost 6 years providing us the time needed to make selling financially possible. When the time was right, Jim was able to handle the sale of our house as he also works for Re/Max. The transition from leasing to selling was easy with Jim's help. Thanks Jim for looking after our home and for finding the new owner. You made the last 6 years a lot easier and less stressful for us, and we did it all through email and over the phone." -Roger and Amy Campernal-