Contacting Property Manager...
Elite Rental Management

1864 W. 12600 S.
West Jordan, UT 84065

Types of Properties We Manage:

- Single Home/condo (up to $300K)
- Single Home/condo ($300 to $500K)
- Multi-Family (2-4 units)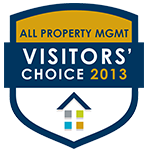 MISSION STATEMENT
It is our mission at Elite Rental Management to provide market knowledge, experience, and leadership to our investors clients. We will strive to improve our client's real estate investment portfolio by maximizing returns, decreasing expenses, growing profits for the short term while planning for the long term. We will strive to make our investor clients the most money their property will bear. We will work hard, honestly, and ethically to accomplish our mission.
SERVICES PROVIDED BY ELITE RENTAL MANAGEMENT
MARKETING
We place Large "For Rent" sign on property.
Elite Rental Management direct phone number, not a recording, in order to provide live information and answer questions.
We Place ads in newspaper when appropriate and on websites to attract more renters.
We Follow up on all inquiries.
We implement other marketing features as needed.
SCREENING
We Evaluate each prospective tenant by checking his/her credit, rental history, employment, and income.
Not Just any tenant will be placed in your property just to fill a vacancy.
MOVE-IN
We prepare all contacts and agreements.
We inspect the property with the tenant.
Tenant fills out Move-in/move-out checklist.
We instruct Tenant of their responsibilities for maintenance of the property.
RENTS
Rents are due on the 1st and late on the 3rd, after which they are subject to a $50.00 late fee.
Non-payment or partial payment trends are handled before they result in loss of income.
We could issue a 3-day notice to pay or quit as early as the 5th of the month.
Upon request, a yearly rent analysis of the property and of the rental market will be provided.
YOUR MONEY
At the beginning of each month, we will pay all of the authorized expenses.
We will then pay you the balance of the collected rent.
MAINTENANCE
We minimize your headache by taking care of any and all repair issues, even those dreaded late night phone calls - we handle them so you don't have to.
We evaluate the need for required maintenance.
We schedule and coordinate all work orders.
We supervise all regular maintenance and monitor costs.
We inspect repairs and maintenance.
INFORMATION
Elite Rental Management uses the most state-of-the-art Property Management Software to track income, expenses, vacancies, etc. You will not get an "excel spread sheet."
You will get a comprehensive report each month.
COST OF SERVICES
BASIC FEE FOR FULL SERVICE:
8%-10% OF RENTS COLLECTED.


(Percentage varies depending on number of units and length of contract agreement).
$0 set up fee.
$0 re-rent fee.
No charge for eviction, however owner is responsible for legal fees if any are incurred.
No charge for Elite Rental Management to oversee maintenance and repairs.
Elite Rental Management requires a repair fund at the beginning of the agreement. These funds are to be used on small repairs. All large repairs or maintenance will be cleared with owner prior to work being performed. Minimum amount required is $350. Larger properties will require a larger fund to start. Fund is refundable.
Minimum length of agreement between Property Owner and Elite Rental Management 18 months.