Contacting Property Manager...
The Mount Washington Group

122 Slade Ave. Suite 102
Baltimore, MD 21208

Types of Properties We Manage:

- Single Home/condo (up to $300K)
- Single Home/condo ($300 to $500K)
- Single Home/condo ($500K to $1M)
- Single Home/condo (over $1M)

WHY CHOOSE US FOR YOUR MANAGEMENT NEEDS?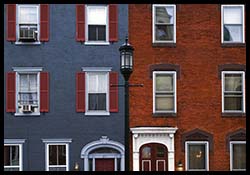 Experience: Our team has spent nearly a decade purchasing, rehabbing, renting and managing our own properties throughout the Greater Baltimore Metropolitan Area.


Our Team: We are fully staffed with qualified, experienced: property managers, maintenance technicians, tenant placement and rent court agents!


Maintenance: Our highly experienced team of general maintenance technicians, HVAC specialists, plumbers, and general contractors will guarantee that we WILL SAVE YOU MONEY ON MAINTENANCE


24/7 service: We will always be on call for all of your property needs


Government programs: We have a thorough understanding of Section 8, MBQ, BHS and various other government programs, which guarantees you a secured on time rent


Tenant screening and verification system: Our proven and tested method allows us to rent your property to only the most reliable of tenants


Extremely low vacancy rate: Due to our in house tenant placement specialist and proven tenant retainment methods we will keep your vacancies low


We do not outsource Rent Court: No need to deal with third party agents trying to sort out rent court. Our in house rent court agents are always available and very familiar with all your properties to represent you in rent court


Collections: If your tenant gets evicted, we will have your case forwarded to a collection agency in order to recover any delinquent balance


Honesty and Integrity: We hold ourselves to the highest standards of honesty and integrity and always have your best interests in mind. contract terms are strictly adhered to, no hidden fees or charges are billed.
Above all you have our guaranty for satisfaction. If for any reason you are not satisfied with our exemplary service we guarantee you can terminate our contract without any hidden fees.