Contacting Property Manager...
The Wright Choice Richmond Realty Group

7305 Hancock Village Drive
P.M.B. 344
Chesterfield, VA 23832

Types of Properties We Manage:

- Single Home/condo (up to $300K)
- Single Home/condo ($300 to $500K)
- Multi-Family (2-4 units)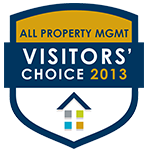 5 Star Management Certified!
Managing Member and Richmond Realtor, David Wright, is a graduate of The Trump University Real Estate Investor Training Program and is also one of the top selling foreclosure listing agents in the Richmond Area. His vision of wealth creation through property management is one for all to aspire to. Not only will we help you to quickly find your tenants for top dollar, we will also help you find more properties to maximize your wealth potential.
Owner Relations
Goal: To build wealth by maximizing cash flow with high quality, long term tenants and if you wish, help you find even more properties to leverage your earning potential.
Tenant Management
We use sophisticated software to track your property from time of listing, through tenant application, to tenant move-in, and then through the collections and new tenant process (when/if necessary).
Experienced with Section 8/Housing Voucher program.
Collect and deposit rents and other fees.
Collect and deliver security deposits to our landlord/owners.
Experienced with collections, litigation, and eviction when necessary
Detailed tenant screening which includes, credit, criminal, sex-offender, and prior landlord reference checks.
Property Maintenance and Improvement
Fast and efficient turnovers to include cleaning, painting, lock changes and repairs
24/7 On-Call Maintenance so you can sit back and relax
Our contracted maintenance staff ensures that routine repairs and done quickly, correctly and cost efficiently by Class A licensed, bonded, and insured professionals
Coordinate and negotiate the best terms for trash removal, landscaping and grounds services, interior and exterior common area janitorial services, laundry and vending machine service, appliance repair and replacement, as well as repairs which require major repairs or renovations.
Here's what some of our client's say about us:
I also wanted to thank you for all your hard work and I truly appreciate your expert management of my property while I've been abroad. It's been an absolute pleasure and I will continue to recommend others to you as well. I wish an early Merry Christmas and hope that you've been doing well. - Chung Yi

David has been very responsive and patient regarding the clients. I would strongly recommend David as your real estate agent. David has been an excellent and I would highly recommend. He guided me through me regarding section 8 process and explained how it works in detail. He found a tenant in a fast manner and was able to find good contractors to remodeled the house.

Dave was great in finding a tenant for my home. I was in a tough financial position and somewhat worried about renting out my home, but Dave found a quality tenant in just a couple weeks. He has a strong knowledge of Chesterfield County and how to price rental property in the area. Dave also did a good job in responding to my calls and contacting when there was interest in the property.