Contacting Property Manager...
T.R.M. Property Management- Mercer County

Office Locations:

1027 S. Broad Street
Trenton, NJ 08611

943 RT. 34
Matawan, NJ 07747

Alcala Drive
Brick, NJ 08723

Types of Properties We Manage:

- Single Home/condo (up to $300K)
- Single Home/condo ($300 to $500K)
- Single Home/condo ($500K to $1M)
- Single Home/condo (over $1M)
- Multi-Family (2-4 units)
- Multi-Family (5 -19 units)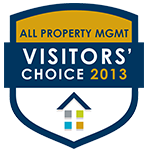 Landlord Services
What we do at T.R.M. Property Management:
We are an investors best friend, we offer many different options of Rental Management whether it be just finding you a quality Tenant to 100% Management of your property or maybe you just need us to do a Repair or an Eviction for you, there is nothing we are not capable of handling for you.
Finding a Tenant for you- If you have a vacant property and need a quality Tenant we have an excellent screening and background check program, we average 200 Rentals per Year with an Eviction rate of 10 Tenants per Year, that is only 5%. Our program for quality Tenants has worked very well.
100% Management- Whether you have a Tenant or not we can find you the Tenant, then start 100% Management or we can take over with your existing Tenant. This type of Management is worry free.
We collect your Rent, stay on top of your late fees or payment schedules, remind you when you have to renew your tenants leases, handle Evictions if necessary, handle all calls from Tenants, do repairs ONLY after a free estimate and permission from you to do the work, we do not use your Rent money as payment, you will be Invoiced for everything we do.
Tenants cannot pay cash a money order or bank check only made out to you or your LLC, we will send each Rent for every property you have directly to you. This ensures that you have total control of your money, any other way would be bad business.
PLEASE NOTE: Tenants will never have your phone number unless you chose to give it to them.
Just a Repair-If you Manage and get all your Tenants for your property and just need a free estimate for a Repair and then if you agree to the Repair price we can handle it for you if you choose.
We also handle any City, State, Department of Consumer Affairs, Bank or Insurance Co. violations list or repair list, also locksmith, security and landscaping matters.
Eviction- If you need to do an Eviction on one of your properties and do not want to do it yourself, we can do the entire Eviction process for you.
We do so much more here at T.R.M. Property Management, whether you are a new investor or a veteran, we have something to suit you, we can point you in the right direction if you need help with things like, finding homeowners insurance at a great price, a good honest Real estate broker, an excellent title company, great lawyers for different legal needs, one of the best mortgage brokers for mortgage or re-finance, he's our own in house broker Tony Curatolo or maybe you have a question or problem, I am Chris the CEO, I have more properties than any investor I work for and in many states other than Trenton, New Jersey. I will be more than happy to give you all the people I use and have used to make you a very successful and profitable investor. Helping to build your future is priceless!!
Tenant Services
At T.R.M. Property Management we will do our best to meet all your Rental needs. We will look for a Rental that suits all your needs or special assistance issues whether it be a house or an apartment. Some of your concerns may include:
Off street parking
Handicap access
Ground floor entrance
No stairs
Washer & dryer hook up
Big kitchens
2 baths
Large and/or fenced yards
Pets
We will try to find a rental in the neighborhood you select and a monthly rent amount you are comfortable with. If you have children we will also take their needs into consideration as well, such as school districts, and public transportation.
We take all types of rental assistance and work very closely with Caseworkers to get you into your new home as quickly as possible.
We only take qualified Tenants and you will have to go through a screening process.
PLEASE NOTE: If you qualify for a particular property that you want to Rent, the owner of the property has the right to deny you the Rental for whatever reason he or she may have, T.R.M. Property Management does not always have the authority to make the final decision.
It is our pleasure to serve you!