Contacting Property Manager...
Tristate Property Management Services

60
12 77 ST. Middle Village
New York City, NY 11379

Types of Properties We Manage:

- Single Home/condo (up to $300K)
- Single Home/condo ($300 to $500K)
- Single Home/condo ($500K to $1M)
- Single Home/condo (over $1M)
- Multi-Family (2-4 units)
- Vacation (1-2 units)
- Vacation (3+ units)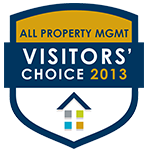 Tristate Property Management is a full service property management firm specializing in finding suitable tenants for your home(s) and apartment(s) for any length of time and provides basic monthly rent collection in addition to maintenance of your property and renovation as needed.
Starting out as a small family business, we have evolved with the times to offer a variety of services tailored to your exact needs.
No request is too small and we pride ourselves on offering personal service to you, our most important client.
Tristate Property Management's List of Services
Finding Tenants
Licensed Real Estate professionals find responsible residential and commercial tenants for your properties. Call or e-mail Tristate Property Management today with your current vacancies.
Rent Collection
Every month, we collect the rent from your tenant and transfer the proceeds to you by check or wire transfer.
Maintenance
A Licensed plumber is dispatched immediately to repair a plumbing leak or undo a clogged sink or bathtub. Landscaping and snow and ice removal services are also available.
Repair or Replace
When a major appliance breaks down, we will dispatch a factory authorized service man to repair the unit. If a new unit is needed, we will contact you prior to purchase for approval.
House Cleaning
Our experienced cleaning staff will dust, mop, vacuum and also clean the windows and behind the appliances leaving the premises neat and tidy and smelling fresh.
Painting
All rooms, ceilings and doors including inside the closets will be painted the color of your choice. We recommend using Benjamin Moore paints which are better quality and applying Decorator White on the ceiling for a true professional finish although the final decision is totally yours.
Construction
Our skilled crew can quickly put up sheetrock walls to replace or remodel your existing layout. Work permits will be obtained if necessary.