Contacting Property Manager...
Destiny Property Management, LLC

Office Locations:

68 South Service Road
Suite 100
Melville, NY 11747

118-35 Queens Blvd.
Suite 400
Forest Hills, NY 11375

80 Orville Dr. Suite 100
Bohemia, NY 11716

Types of Properties We Manage:

- Single Home/condo (up to $300K)
- Single Home/condo ($300 to $500K)
- Single Home/condo ($500K to $1M)
- Single Home/condo (over $1M)
- Multi-Family (2-4 units)
- Multi-Family (5 -19 units)
- Vacation (1-2 units)
- Vacation (3+ units)
- Retail (Up to 9,999 sqft)
- Retail (10K -100K sqft)
- Retail (100K+ sqft)
- Office (Up to 9,999 sqft)
- Office (10K -100K sqft)
- Office (100K+ sqft)


Property Management in Long Island
Destiny Property Management excels in all phases of property management.
Our mission is to deliver quality results and unsurpassed real estate service in New York, Connecticut and Rhode Island, and to provide our owners with peace of mind. We pride ourselves on our passionate commitment to exceptional standards of quality, property maintenance, cleanliness, and guest services. We excel in real estate management and residential property management.
Destiny Property Management provides our clients with an unmatched combination of experience, talent, and expertise while providing its residents dedicated customer service and quality clean and safe rental housing.
Do you have an Investment Property?
We maximize our real estate management results through our unique combination of ability, knowledge, and experience. We are committed to exemplifying the highest standards of integrity, and always valuing the contribution and importance of our clients, residents, and industry partners.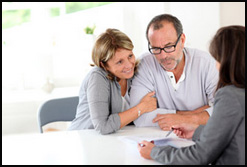 When work is needed for make-readies, or to make major and minor repairs, Destiny Property Management Services has the most cost effective solution while still providing the quality you would want in your own home. Destiny Property Management works with the most affordable and quality SUBS on a daily basis. This allows for a substantial discount. Destiny Property Management passes this savings on to the property owner, helping to keep your investment in the cash positive side of the balance sheet.
If you have tenants, let us manage your property for you!
Your tenants will appreciate our high level of service and attention to detail. Off site we provide careful scrutiny of your budget to identify opportunity for savings. We offer competitive fees and include a courtesy 30-day free transitional period with a 12-month contract.
We also offer residential property management services!
Products & Services
Our comprehensive list of services include:
Tenant placement.
Maintenance of all common areas.
Monthly property financial reporting.
Payment of all property bills including: mortgages, property taxes, insurance and vendors.
Ensure property compliance with government agencies and regulators.
Resident violation oversight.
Diligent and discreet evictions including court appearance.
Vendor management.
Expert Accounting by experienced bookkeepers.
Lease renewal according to DHCR rules.
Order of eligibility for rent control tenants.
Fuel cost adjustments for rent control tenants.
Section 8 compliance.
Experienced in removing DOB & ECB violations.
Emergency plumbing & handyman services at discount prices.
24-hour management of all maintenance and emergency calls.
Construction site & contractor oversight.
We will do everything we can to exceed your expectations!