Contacting Property Manager...
Waters & Associates Realty

1610 Des Peres Road
Suite 150
St Louis, MO 63131

Types of Properties We Manage:

- Single Home/condo (up to $300K)
- Single Home/condo ($300 to $500K)
- Single Home/condo ($500K to $1M)
- Single Home/condo (over $1M)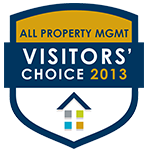 Waters & Associates Residential Leasing & Management Services
Our mission statement is to run a high quality, service oriented property management and leasing company.
When you hire our company to handle your lease and/or manage your property you can be assured of professional, courteous and prompt service. Our experience is backed by our solid reputation in the St. Louis relocation and real estate market.
Leasing services include:
Free, no obligation rental pricing analysis
Properties listed on MLS and syndicated across the internet
Tenant screening
Coordinate property showings
Execution of the lease
Verify renter's insurance
Residential Management Services
Marketing
Market the property on the MLS, REALTOR.com and other online real estate web sites. We work closely with many St. Louis corporations providing Relocation Services. The listing will appear on all St. Louis Real Estate Company websites … including CBG, Keller Williams, Janet McAfee, ReMax and many more.
Resident/Applicant Screening
We conduct a full tenant screen including: Credit Check with credit score, Criminal Background Check, Sex Offender Background Check, Eviction Filing Search, Employment Verification, Previous Landlord Verification. We present the information to you to assist in accepting or declining the applicant.
Custom Lease Creation/Coordination
Creation of a custom lease designed for your unique property and situation. Once you approve the lease, we will coordinate the signatures with your new resident and collect any funds due including rents and security deposits.
Municipality Occupancy Inspections and Permits
We collaborate with the respective municipality and schedule any necessary municipal inspections. If inspections reveal necessary repairs or modifications, we will coordinate the repair and arrange for re-inspections Once compliance is met, we will arrange to have tenant secure an Occupancy Permit.
Insurance Verification
We verify your new resident is properly insured with the appropriate coverage.
Move-In and Out Coordination
Move-In/Move-Out Coordination- We meet the tenant at the property, create an inspection report which includes photo's showing the condition of the property and deliver or collect keys and garage openers, etc. We will also, collect keys, and secure the property.
We arrange with you to have security deposit disbursed accordingly.
Monthly Rent Collection
We ensure the timely collection of rent and provide residents multiple payment options including automatic check draft, credit card payments and traditional mailed payments.
Emergency Repairs
When emergencies arise, we will coordinate the repair with an approved vendor.
Scheduled Maintenance
You may schedule any maintenance necessary and we will ensure your property is maintained accordingly and timely. We handle all tenant requests 24 hrs. a day, seven days a week including repair and maintenance issues
Reporting
Monthly Owner Activity Statement
This statement provides information including but not limited to rents received, reserve account balance, monthly expenses and fees paid.
Real Time Online Owner Reporting.
Monthly Maintenance Report – Provides detail about maintenance performed and expenses.
Annual Operating and Financial Report – YTD incomes statements and IRS Form 1099
for tax purposes.
Resident Services
Online Tenant Portal . Online Rental Payments . Submit online service requests and check status updates . 24 Hour emergency notifications go directly to and are handle by your property manager.
Free Tenant Warranty
As a way to back up our in depth screening process, Waters & Associates Realty will find a new tenant at no cost should a tenant that we placed vacate for any reason.
Free Eviction Protection
Waters & Associates Realty will cover up to $1000 of legal fees and court costs out of our pocket in the event of an eviction by tenant we placed.
Why Choose Waters & Associates Realty?
No markup fees on maintenance costs.
Low flat monthly fee with a discount for multiple units.
Free no obligation rental pricing analysis