Contacting Property Manager...
Westcoast Management and Realty, Inc.

4917 Ehrlich Rd
Suite 104
Tampa, FL 33624

Types of Properties We Manage:

- Single Home/condo (up to $300K)
- Single Home/condo ($300 to $500K)
- Single Home/condo ($500K to $1M)
- Single Home/condo (over $1M)
- HOA (2 - 49 units)
- HOA (50 - 99 units)
- HOA (100+ units)
- COA (2 - 49 units)
- COA (50 - 99 units)
- COA (100+ units)
- Multi-Family (2-4 units)

Managing your Property
We will place your tenant's security deposit in a secured escrow account. We collect rent and proactively follow-up on delinquent accounts. We will post a 3-Day notice for delinquent rents and a 7-Day notice for lease violations.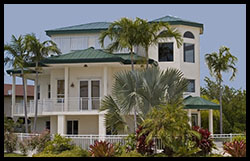 We are available to your tenants 24 hours a day for emergency service calls. We make every effort to contact you about service calls, non-emergency and emergency. The vendors we use are reputable, and guarantee their work.
We pay your bills, including HOA fees and vendors, giving you more free time, and peace of mind. Each month, we send you a monthly statement via mail, email, or fax.
Snowbird Management Services
We can be your eyes and ears while you are up north.....
Leaving your property vacant and unattended for several months is a recipe for diaster! A monthly walk-through inspection can save you THOUSANDS on repair costs! Just one broken pipe, and your investment could be left in diastrous shape. Without prompt attention, a small water loss can turn into a mold diaster very quickly. We are in Florida; hot and humid!
Repairs and Maintenance
As your property management company, we handle repair requests as quickly and professionally as possible. Please submit your request using the "tenant repair requests" page or by calling into the office. Non-emergency repairs must be submitted in writing. We will take your request and make every attempt to contact the owner the same day to get approval. Many of our owners do live out of state, so we ask for your patience.