Contacting Property Manager...
Westward Management, Inc.

4311 N. Ravenswood
Chicago, IL 60613

Types of Properties We Manage:

- HOA (2 - 49 units)
- HOA (50 - 99 units)
- HOA (100+ units)
- COA (2 - 49 units)
- COA (50 - 99 units)
- COA (100+ units)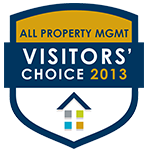 Overview
Westward Management provides property owners and condominium associations with full-service, pro-active property management. As property owners ourselves, we understand your property is much more than an investment - an understanding based on 25+ years of experience in buying, selling, leasing and managing residential and commercial properties throughout California, Colorado, Illinois and Michigan.
We differentiate ourselves by bringing a business mentality to property management. We're not a "mom & pop." We embrace technology, process and efficiency. This efficiency helps us keep management fees low while ensuring top-notch service. From accounting and general book keeping services to special project and financial management, we're sure you'll notice this isn't your typical "old-fashioned" property management company.
Our best in class, web-based property management tool provides owners with real-time tracking of administrative, accounting, maintenance, project management, contact management, and financial requirements.
Here's what you can expect as a Westward customer:
Full web integration allowing property owners real-time financial reporting and documentation, maintenance requests, insurance declarations, legal documentation, vendor contacts, meeting minutes, and other pertinent information;
Administrative services including attendance to homeowner or special meetings (with no limitation on number per year), 24-hour on-call management, full accounting services, assessment collection and in-house legal representation;
Complete budgeting databases for cash flow reporting providing owners with five-year property operating cash requirements, capital expenditures and preventative maintenance;
Maintenance services, on-site construction management and consulting, and any and all other required services as requested of by owners at no additional expense.
We pride ourselves in our work ethic and ability to deliver services that are unmatched in the industry. There are never additional costs for owner transfers, requested documentation, up-charges for capital improvements, etc. We'll even match any competitors' fees.
Association Services
Administrative Services

Full web integration to all required documents, maintenance requests, homeowner information, etc.
Attendance to homeowner and special meetings (there is no limit on number attended)
Status updates as required to keep board well informed
Regular visitation to the property (weekly or more)
Regular updates of mailbox and intercom names
Assist board in creating, updating, and enforcing the rules and regulations

Financial Services

General banking services as required
Long term capital planning
Investment account advice and administration
Assessment collection
Accurate monthly statements to unit owners
Online payment capabilities at no additional charge

Financial Reporting

Detailed financial reports provided monthly to Board
Real-time online data providing homeowners with vendor information, payment history and financial statements
Enforcement of association late fees and special assessments
File corporate taxes with assistance from corporate accountant
Other Properties Include:
Gunnison Condo Association
Thomas Charles Condo Association
Bronzeville Manor Condominium Association
Friendly Village Condominium Association
Williamsburg Manor Condo Association
Argyle Arbor Condo Association
Waveland Condo Association
Cornelia Manor Condo Association
Parke Sheridan Condo Association