Contacting Property Manager...
Wexford Property Management

Office Locations:

41 East 11th Street
11th Fl
New York, NY 10003

10 Shurs Lane
Suite 102
Philadelphia, PA 19127

700 7th Street SE
Washington, DC 20002

Types of Properties We Manage:

- Single Home/condo (up to $300K)
- Single Home/condo ($300 to $500K)
- Single Home/condo ($500K to $1M)
- Single Home/condo (over $1M)
- HOA (2 - 49 units)
- HOA (50 - 99 units)
- HOA (100+ units)
- COA (2 - 49 units)
- COA (50 - 99 units)
- COA (100+ units)
- Multi-Family (2-4 units)
- Multi-Family (5 -19 units)
- Multi-Family (20-99 units)
- Multi-Family (100+ units)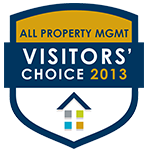 Wexford Property Management is a full service, property management firm with operations in Philadelphia, Washington DC, Baltimore and New York City. We manage single-family properties, condominiums, cooperatives, homeowner associations and mixed-use developments. We deliver value to our clients by keeping things simple. We manage with integrity. We focus on the small details that other firms overlook. We solve problems when they arise. And we communicate with our clients.
Effective property management isn't easy. It takes attention to detail, constant vigilance, and hard work. But that's our job. And if we do it right, it should appear easy to our clients. Our clients should see well-maintained properties, clear and timely financial planning and reporting, and fast and thorough responses to their questions... And they do. We take a thorough and tested approach to property management that begins with visiting the property and ends with a detailed plan that our managers can put into action.
The Wexford Process
Visit the Property
We visit the property in advance to gain a better idea of the management needs.
Secure the Site
Have residents identify any life safety hazards that might need to be corrected: smoke detectors and fire systems, secured entry or physical issues that could pose safety risks to residents or guests.
Thoroughly Inspect the Property
Inspect the property and generate a detailed report on all findings. Review all contractual services and the overall expense structure and bid out as appropriate. Prepare a list of deferred maintenance items and required capital improvements.
Conduct Audits
Audit all compliance procedures and determine if any action is required.
Prioritize Spending
Project cash needs based on the property's condition and incoming revenue.
Provide Detailed Financial Reports
Prepare reports tailored to the specifications of our clients. All reports are done with our Buildium software program and we have full-time accountants available should you ever need assistance with your reports.
Plan for the Future
Create annual budgets to approximate spending and plan for capital projects.
"As a small building in Brooklyn, we found it hard to source a management company that would take us on at all, or give us the personalized attention that we needed... until we found Wexford. They have been a breath of fresh air compared to our last management company who ignored our calls and emails. Wexford replies quickly with follow through from people who truly care about us and the management of our building. We are lucky to have found them!"
- Chase Massingill, President, Commodore's Court Condominium