Contacting Property Manager...
White Glove Property Management
1435 N. Harbor Blvd Suite 120
Fullerton, CA 92835
Types of Properties We Manage:
- Single Home/condo (up to $300K)
- Single Home/condo ($300 to $500K)
- Single Home/condo ($500K to $1M)
- Single Home/condo (over $1M)
- Multi-Family (2-4 units)
- Multi-Family (5 -19 units)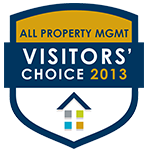 Welcome to White Glove Property Management!
WE GUARANTEE THE PERFORMANCE OF YOUR PROPERTY(IES) OR WE PAY YOU! The only PM company with a true vested interest in your success.
WGPM is a local family owned and operated residential property management firm. Property management is all we focus on. Born from the minds of long time income property owners, we understand first hand what is missing from traditional management companies...vested interest in your success. We resolve this issue with the "White Glove Performance Promise" which guarantees the performance of your property(ies) or we pay YOU! No other company in our industry does this.
What We Are...
A full-service PM firm, we provide:
Customer Vision

Customer Vision drives everything that we do. It's seeing our business through the your eyes and responding to your needs at or above your expectations.

Tenant Placement

Placement / Tenant Credit Screening with advertising continually running, we take numerous calls daily to keep units fully rented. We require each potential tenant to complete an application, then follow up to verify their employment, rental history, and credit & criminal history. This helps assure that your property will have the best tenant possible. This includes credit and criminal screening of all prospective tenants.

Automation

Our company is highly automated. Each month you receive a financial statement showing monies collected and any disbursements that have been made. We can provide numerous reports including tenant rental histories, property rental histories, tax information to your accountant, and a host of other reports with the touch of a button. You will be provided with your own private owner's portal online. You tenants will also be provided with their own private online portal.

Maintenance Services

Anyone in business knows that employees are the most expensive component of a business. For this reason, we use fully vetted and licensed experts in their respective fields to maintain your investments, without incurring the cost of employing them. This allows us to be nimble and ensure our clients are always getting the best service for the value. All craftsmanship is inspected first hand by WGPM and is guaranteed.

Collections and Evictions
Three Management Plans Not everyone's needs are identical, so we give you choices...
What We Are NOT...
The Cheapest Service

We are, however, very competitively priced. In fact we offer three different service plans for you to choose from.

A Franchise

Buying into a franchise to appear larger and more experienced is not our game.
WGPM was built from the ground up over the years and designed specifically with the owner's interest in mind.