Contacting Property Manager...
Wisconsin Investment Realty

P.O. Box 13123
Milwaukee, WI 53213

Types of Properties We Manage:

- Multi-Family (2-4 units)
- Multi-Family (5 -19 units)
- Multi-Family (20-99 units)

Wisconsin Investment Realty, LLC is a full-service property management and real estate brokerage serving property owners, renters and REO investors in the metro Milwaukee area.
We specialize in buying, selling and managing properties. Our expertise ensures the highest quality of care in all dealings involving your property - from the management of rentals, to full-service maintenance, to listing your property, to final sale.
WIR can manage as much or as little of your property as you prefer; customize a plan that works best for you. Some of the services we provide include: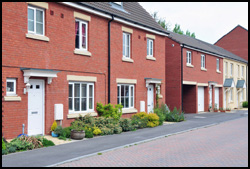 Leasing - rigorous full background screening to secure good tenants, including criminal, employment, tenant verification and credit checks
Transition - complete inspection of property and reporting, communication with residents and coordination with current contractors to ensure a successful transition of services
Showings - show your property to prospective tenants to free up your time
Reports - monthly, quarterly and yearly financial statements to keep you informed
Collections - rent collection in a timely manner, eliminating the hassle for you
Evictions - we can take care of the full eviction process, including serving the tenant, court proceedings and collections of damages
Budgets - we can work with you to set up monthly, quarterly and annual budgets to help you make the most of your money
Marketing - vacancies are properly promoted so they won't stay vacant for long
Bill Pay - handle the payment of your expenses, including utility bills, mortgage, insurance and contractor invoices for your convenience
Contact us today for more information or a free quote!