2011 rental prices little changed from 2010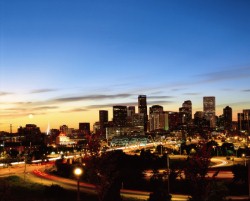 Rental housing market data indicates that rents were much the same when comparing 2010 and 2011, according to credit reporting agency TransUnion.

The company collects information from property management companies, who reported stable rent levels over the course of the past year. High unemployment is a major factor, according to TransUnion, holding back rent growth despite high demand for rental housing.

Despite this, demand is evident in one respect. Rental managers seem to have become more selective about who they offer favorable rent terms to, now that there is a larger pool of applicants to choose from.

TransUnion's data shows a national average rent decrease of about $11 to $820 between the final quarters of 2010 and 2011. At the same time, average security deposits did increase slightly to $284, up from $269. Markets such as Denver bucked the trend. The city experienced growth in both average rents and deposits. These changes suggest that local factors are strong enough to override national economic conditions in some areas, though not necessarily in others.

The TransUnion report may be unexpected, given real estate data firm Reis' report that shows vacancies dropped to 5.2 percent at the end of 2011, their lowest level since 2001 and a significant decrease year-over-year from 6.6 percent.
Find Property Managers Near You
Select Property Type
Single Home or Condo (Valued up to $300K)

Single Home or Condo ($300K to $500K)

Single Home or Condo ($500K to $1 Million)

Single Home or Condo (Over $1 Million)

Multi-Family (2-4 units)

Multi-Family (5-19 units)

Multi-Family (20-99 units)

Multi-Family (100+ units)

Homeowners Association (2-49 units)

Homeowners Association (50-99 units)

Homeowners Association (100+ units)

Condominium Association (2-49 units)

Condominium Association (50-99 units)

Condominium Association (100+ units)

Retail (Up to 9,999 sqft)

Retail (10,000 - 100,000 sqft)

Retail (100,000+ sqft)

Office (Up to 9,999 sqft)

Office (10,000 - 100,000 sqft)

Office (100,000+ sqft)

Warehouse/Distribution (Up to 100,000 sqft)

Warehouse/Distribution (100,000+ sqft)

Light Manufacturing (Up to 100,000 sqft)

Light Manufacturing (100,000+ sqft)

Parking Garage

Biotech/Mission-Critical

Vacation (1-2 units)

Vacation (3+ units)

Other Associations (Hotel, Resort etc.)

Mobile Home Community