American cities strive to attract new interest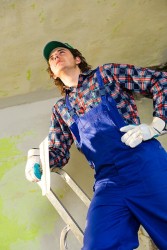 Despite the recession, many of the nation's cities are continuing to engage in efforts to revitalize their downtown areas and reinvent themselves, a real estate magazine reports.

This trend began in the 1990s, according to National
Real Estate Investor
. Investors may wish to watch these markets to assess their efforts and the degree of success they are experiencing when considering possible areas to devote their time and resources to.

For the most part, practical considerations mean that these metro areas are attempting to court redevelopment investment and attract new businesses and residents. Rehabilitating or renovating residential properties may fit well with the goals of officials in these areas and be easier to accomplish if they incentivize such activities.

Part of the effort involves attempting to create a new identity for markets that are perceived in a negative light, or which no longer fit the common perceptions. In these areas, owners and rental managers may be able to play a role in ?shaping the community and determining its direction as well as providing housing for those attracted by successful campaigns.
Find Property Managers Near You
Select Property Type
Single Home or Condo (Valued up to $300K)

Single Home or Condo ($300K to $500K)

Single Home or Condo ($500K to $1 Million)

Single Home or Condo (Over $1 Million)

Multi-Family (2-4 units)

Multi-Family (5-19 units)

Multi-Family (20-99 units)

Multi-Family (100+ units)

Homeowners Association (2-49 units)

Homeowners Association (50-99 units)

Homeowners Association (100+ units)

Condominium Association (2-49 units)

Condominium Association (50-99 units)

Condominium Association (100+ units)

Retail (Up to 9,999 sqft)

Retail (10,000 - 100,000 sqft)

Retail (100,000+ sqft)

Office (Up to 9,999 sqft)

Office (10,000 - 100,000 sqft)

Office (100,000+ sqft)

Warehouse/Distribution (Up to 100,000 sqft)

Warehouse/Distribution (100,000+ sqft)

Light Manufacturing (Up to 100,000 sqft)

Light Manufacturing (100,000+ sqft)

Parking Garage

Biotech/Mission-Critical

Vacation (1-2 units)

Vacation (3+ units)

Other Associations (Hotel, Resort etc.)

Mobile Home Community