Another Strong Year for Austin's Real Estate and Rental Markets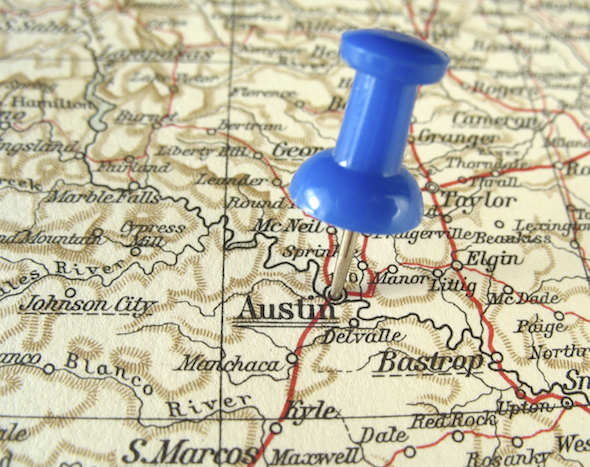 Austin is the 11
th
most populous city in the US, and the capitol of Texas. It is known for being a liberal enclave in a generally conservative state, giving rise to the unofficial slogan of some residents, "Keep Austin Weird."

Government, education, technology, biotech, and business have strengthened Austin's reputation as one of Texas' major metropolitan areas. The city is also known for its live music opportunities, including
Austin City Limits
and
South by Southwest
. Austin offers many other cultural and recreational opportunities, including theater, museums, and an impressive park and recreation system.

Austin's public schools generally rank very well compared to other cities. The city also does well in crime rankings: the FBI Unified Crime Report rates
Austin the 2nd safest major US city
. The unemployment rate in Austin is an enviable 5.6%, with 22,500 new jobs being added in 2013.

All in all, Austin seems like a great place to live--even the weather is great! Heck, after doing the research for this article, I'm considering a trip to Austin myself. It seems like a really interesting, open-minded, and diverse city. And I bet I can find a really great cup of coffee there too!

So, with jobs, education, recreation, and culture looking fantastic, how are the real estate and rental markets doing? Well--pretty much as you'd guess. It seems lots of people want to live in Austin, which means there's an increased demand for housing, and consequently prices are going up.

According to local experts, the
Austin real estate market is in for "another stellar year
." The population of the Austin metro area has been growing consistently, and is currently estimated to be about 1.87 million. With demand projected to be 2.2 million by 2020, more housing units need to be built.

As of January,
home sales had increased 4 percent year over year
. The median single-family home price in January was $211,800, reflecting an increase of 7 percent since early 2013. Housing inventory is low at about 2 months, and average days on the market is also low, at about 63 and down from 72 in January 2013.

Austin Rental Market
As of January, more than 17,000 apartments were under construction. The vacancy rate is about 4.2%. The average apartment rent in Austin is $1159, with increases of 6% for one-bedroom apartments in the past 6 months, and 3% for two-bedroom apartments during the same period.

As in Seattle, many Austin real estate experts are anticipating the rise in popularity of micro-apartments. Although
these "apodments" tend to be associated with a NIMBY attitude in the neighborhoods
, these small units are popular among younger people, and more affordable.

Are you a
property manager or landlord in Austin
? How does the rental market seem to you? Are there frantic hipster rental applicants knocking down your doors?

Please comment--we'd love to hear.

By
Tracey March
Find Property Managers Near You
Select Property Type
Single Home or Condo (Valued up to $300K)

Single Home or Condo ($300K to $500K)

Single Home or Condo ($500K to $1 Million)

Single Home or Condo (Over $1 Million)

Multi-Family (2-4 units)

Multi-Family (5-19 units)

Multi-Family (20-99 units)

Multi-Family (100+ units)

Homeowners Association (2-49 units)

Homeowners Association (50-99 units)

Homeowners Association (100+ units)

Condominium Association (2-49 units)

Condominium Association (50-99 units)

Condominium Association (100+ units)

Retail (Up to 9,999 sqft)

Retail (10,000 - 100,000 sqft)

Retail (100,000+ sqft)

Office (Up to 9,999 sqft)

Office (10,000 - 100,000 sqft)

Office (100,000+ sqft)

Warehouse/Distribution (Up to 100,000 sqft)

Warehouse/Distribution (100,000+ sqft)

Light Manufacturing (Up to 100,000 sqft)

Light Manufacturing (100,000+ sqft)

Parking Garage

Biotech/Mission-Critical

Vacation (1-2 units)

Vacation (3+ units)

Other Associations (Hotel, Resort etc.)

Mobile Home Community