Apartment construction slowed in March as permits grew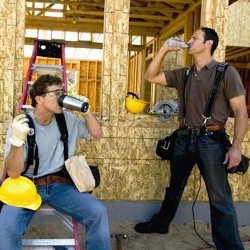 New housing starts slowed in March, dropping 5.8 percent to 654,000 from February levels of 694,000.

The change was driven by lower multifamily construction, as 178,000 units were begun in March compared to 231,000 the month before, according to the Census Bureau. Multifamily permits did increase during the month, however, and construction remained more than 10 percent higher year-over-year.

"While combined U.S. housing starts lost some ground in March, this was almost entirely due to typical month-to-month volatility on the multifamily side," said David Crowe, chief economist of the National Association of Home Builders. "The fact is that single-family and multifamily starts and permits were all stronger in the first quarter of 2012 than they were in the fourth quarter of 2011, indicating that the market continues to slowly strengthen, albeit in fits and starts."

The contradictory movement of starts and permits may make it difficult for rental managers and investors to determine what direction the market is taking, although the long-term increase remains a notable trend.
Find Property Managers Near You
Select Property Type
Single Home or Condo (Valued up to $300K)

Single Home or Condo ($300K to $500K)

Single Home or Condo ($500K to $1 Million)

Single Home or Condo (Over $1 Million)

Multi-Family (2-4 units)

Multi-Family (5-19 units)

Multi-Family (20-99 units)

Multi-Family (100+ units)

Homeowners Association (2-49 units)

Homeowners Association (50-99 units)

Homeowners Association (100+ units)

Condominium Association (2-49 units)

Condominium Association (50-99 units)

Condominium Association (100+ units)

Retail (Up to 9,999 sqft)

Retail (10,000 - 100,000 sqft)

Retail (100,000+ sqft)

Office (Up to 9,999 sqft)

Office (10,000 - 100,000 sqft)

Office (100,000+ sqft)

Warehouse/Distribution (Up to 100,000 sqft)

Warehouse/Distribution (100,000+ sqft)

Light Manufacturing (Up to 100,000 sqft)

Light Manufacturing (100,000+ sqft)

Parking Garage

Biotech/Mission-Critical

Vacation (1-2 units)

Vacation (3+ units)

Other Associations (Hotel, Resort etc.)

Mobile Home Community