Apartment vacancies to drop slightly in the next year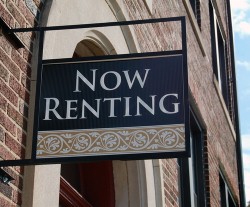 With the economy slowly getting better, the market for multifamily apartment rentals is expected to follow suit.

According to the National Association of Realtors, the apartment vacancy rate is expected to drop from 4.5 percent in the second quarter of 2012 to 4.3 percent in the second quarter of 2013. Rates below 5 percent usually constitute a landlord's market. NAR also expects average apartment rent to increase 4 percent in 2012 and 4.1 percent in 2013.

Rising rent and low vacancies make it a good market for
property managers
, as they are able to hike costs due to increased demand from consumers.

Job growth has been the spark to the growth in the housing market, according to NAR chief economist, Lawrence Yun.

"Although we need even stronger job growth, by far the greatest impact of job creation is in multifamily housing, where newly formed households striking out on their own have increased demand for apartment rentals - this is the sector with the lowest vacancy rates and strongest rent growth, which is attracting many investors," Yun said.

Along with the rental market improving, national home values increased for the second straight month in April by 0.7 percent to a median of $147,300, according to Zillow.
Find Property Managers Near You
Select Property Type
Single Home or Condo (Valued up to $300K)

Single Home or Condo ($300K to $500K)

Single Home or Condo ($500K to $1 Million)

Single Home or Condo (Over $1 Million)

Multi-Family (2-4 units)

Multi-Family (5-19 units)

Multi-Family (20-99 units)

Multi-Family (100+ units)

Homeowners Association (2-49 units)

Homeowners Association (50-99 units)

Homeowners Association (100+ units)

Condominium Association (2-49 units)

Condominium Association (50-99 units)

Condominium Association (100+ units)

Retail (Up to 9,999 sqft)

Retail (10,000 - 100,000 sqft)

Retail (100,000+ sqft)

Office (Up to 9,999 sqft)

Office (10,000 - 100,000 sqft)

Office (100,000+ sqft)

Warehouse/Distribution (Up to 100,000 sqft)

Warehouse/Distribution (100,000+ sqft)

Light Manufacturing (Up to 100,000 sqft)

Light Manufacturing (100,000+ sqft)

Parking Garage

Biotech/Mission-Critical

Vacation (1-2 units)

Vacation (3+ units)

Other Associations (Hotel, Resort etc.)

Mobile Home Community