A Basement Remodel can Increase the Value of your Home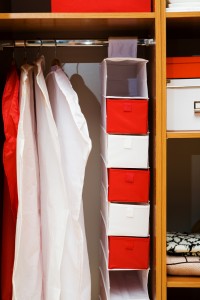 No matter who you are, if you own a home you may want to increase its value at some point in time. Not only will this increase the value but it will probably make your home more comfortable to live in. If you have a basement, and it is not finished, this is one project you may want to consider taking on soon enough. Believe it or not, a basement remodel can go a long way in increasing the value of your home.

Many homeowners think that it will cost entirely too much money to take on a project of this magnitude. But guess what? This is not always the case. For a few thousand dollars, at the most, you can finish your basement.

While a basement remodel sounds good to some, others want to know the benefits of doing so. For one, this allows you to add more livable space to your home. And as you know, this will immediately increase your home?s value.

There is a lot that goes into a basement remodel. If you are starting with a blank slate you will have to add flooring and ceiling, while also considering the walls. Is any of this already in place? If so, the cost of your project just got smaller. If you are trying to keep costs to a minimum, opt for less expensive materials.?

If possible, try to do a lot of the work on your own. This will give you the chance to upgrade your basement without spending too much money on professionals. But of course, when and if the time comes you should call on somebody with more experience.

Don?t overlook a basement remodel or finishing project if you are interested in increasing the value of your home. This may be the best project you ever decide to complete!
Find Property Managers Near You
Select Property Type
Single Home or Condo (Valued up to $300K)

Single Home or Condo ($300K to $500K)

Single Home or Condo ($500K to $1 Million)

Single Home or Condo (Over $1 Million)

Multi-Family (2-4 units)

Multi-Family (5-19 units)

Multi-Family (20-99 units)

Multi-Family (100+ units)

Homeowners Association (2-49 units)

Homeowners Association (50-99 units)

Homeowners Association (100+ units)

Condominium Association (2-49 units)

Condominium Association (50-99 units)

Condominium Association (100+ units)

Retail (Up to 9,999 sqft)

Retail (10,000 - 100,000 sqft)

Retail (100,000+ sqft)

Office (Up to 9,999 sqft)

Office (10,000 - 100,000 sqft)

Office (100,000+ sqft)

Warehouse/Distribution (Up to 100,000 sqft)

Warehouse/Distribution (100,000+ sqft)

Light Manufacturing (Up to 100,000 sqft)

Light Manufacturing (100,000+ sqft)

Parking Garage

Biotech/Mission-Critical

Vacation (1-2 units)

Vacation (3+ units)

Other Associations (Hotel, Resort etc.)

Mobile Home Community