Bill to establish HUD funding for 2013 passes House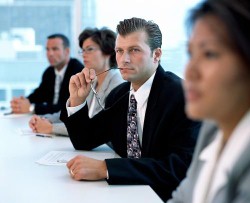 The U.S. House of Representatives recently passed legislation to fund the U.S. Department of Housing and Urban Development (HUD) in 2013.

While the budget approved is lower than this year's, several proposed cuts were voted down and excluded from the measure before it passed the House. This followed the failure of an earlier measure in February that funded HUD at a level about $1.9 billion below what the administration requested, which led to discussion of a veto. While the Senate has yet to approve HUD funding legislation, it is possible further debate will arise around the issue.

The Mortgage Bankers Association and other housing industry stakeholder have noted concerns over the level of funding HUD will receive and has received in recent years. Some fear budget cuts will limit beneficial programs such as support for housing counseling. The House bill imposes some restrictions on how the department can spend its funds.

This could affect many aspects of HUDs operations and the housing market by extension, such as programs financing affordable housing or the fate of real estate-owned properties in government possession. Rental managers whose tenants receive federal support might be particularly concerned.
Find Property Managers Near You
Select Property Type
Single Home or Condo (Valued up to $300K)

Single Home or Condo ($300K to $500K)

Single Home or Condo ($500K to $1 Million)

Single Home or Condo (Over $1 Million)

Multi-Family (2-4 units)

Multi-Family (5-19 units)

Multi-Family (20-99 units)

Multi-Family (100+ units)

Homeowners Association (2-49 units)

Homeowners Association (50-99 units)

Homeowners Association (100+ units)

Condominium Association (2-49 units)

Condominium Association (50-99 units)

Condominium Association (100+ units)

Retail (Up to 9,999 sqft)

Retail (10,000 - 100,000 sqft)

Retail (100,000+ sqft)

Office (Up to 9,999 sqft)

Office (10,000 - 100,000 sqft)

Office (100,000+ sqft)

Warehouse/Distribution (Up to 100,000 sqft)

Warehouse/Distribution (100,000+ sqft)

Light Manufacturing (Up to 100,000 sqft)

Light Manufacturing (100,000+ sqft)

Parking Garage

Biotech/Mission-Critical

Vacation (1-2 units)

Vacation (3+ units)

Other Associations (Hotel, Resort etc.)

Mobile Home Community